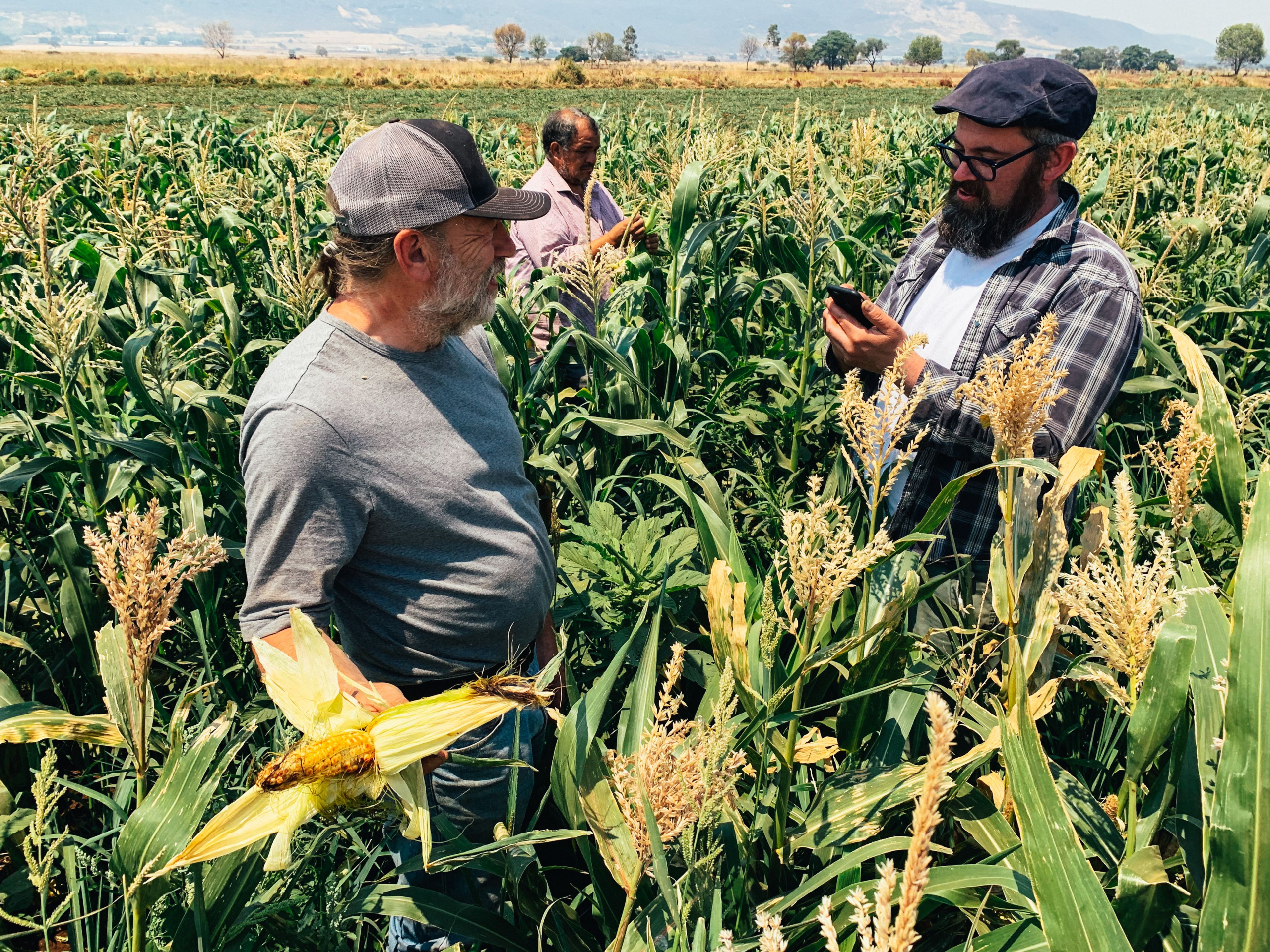 Creating a Culture of Collaboration
By Brody Irvine
The organic movement is one based on the concept of collaboration. At a basic level, it is an agreement between nature and farmers to work together towards common goals of mutual benefit—nature provides nourishing food, while farmers work within the boundaries nature provides to nurture the growth of that food. This is an arrangement that is in constant fluidity, and one where creativity and communication are essential for long-term success. With that in mind, it is important to understand how valuable collaboration is to every scope of the organic movement, or dare I say 'industry,' that now exists.
Fundamentally, collaboration is at the heart of everything. It is the foundation of community, allows us to interconnect, and provides the network for how great ideas spread. As the Farmers' Market provides a space for growers and artisans to sell their products, local eaters come to know and trust where their food comes from. Eaters take that knowledge to their neighbourhood grocers and the demand for local, organically-grown produce and products expands beyond the market tent.
Now we are at the stage where organically-grown produce is available at nearly every supermarket in North America, and the market for organics is growing worldwide. Setting aside the realities (or unrealities) of large-scale economics associated with conventional business models…we need to recognize this as a win! Everyone should be able to have access to food grown with the utmost care for ourselves and the planet, and we are closer to that goal now than ever before.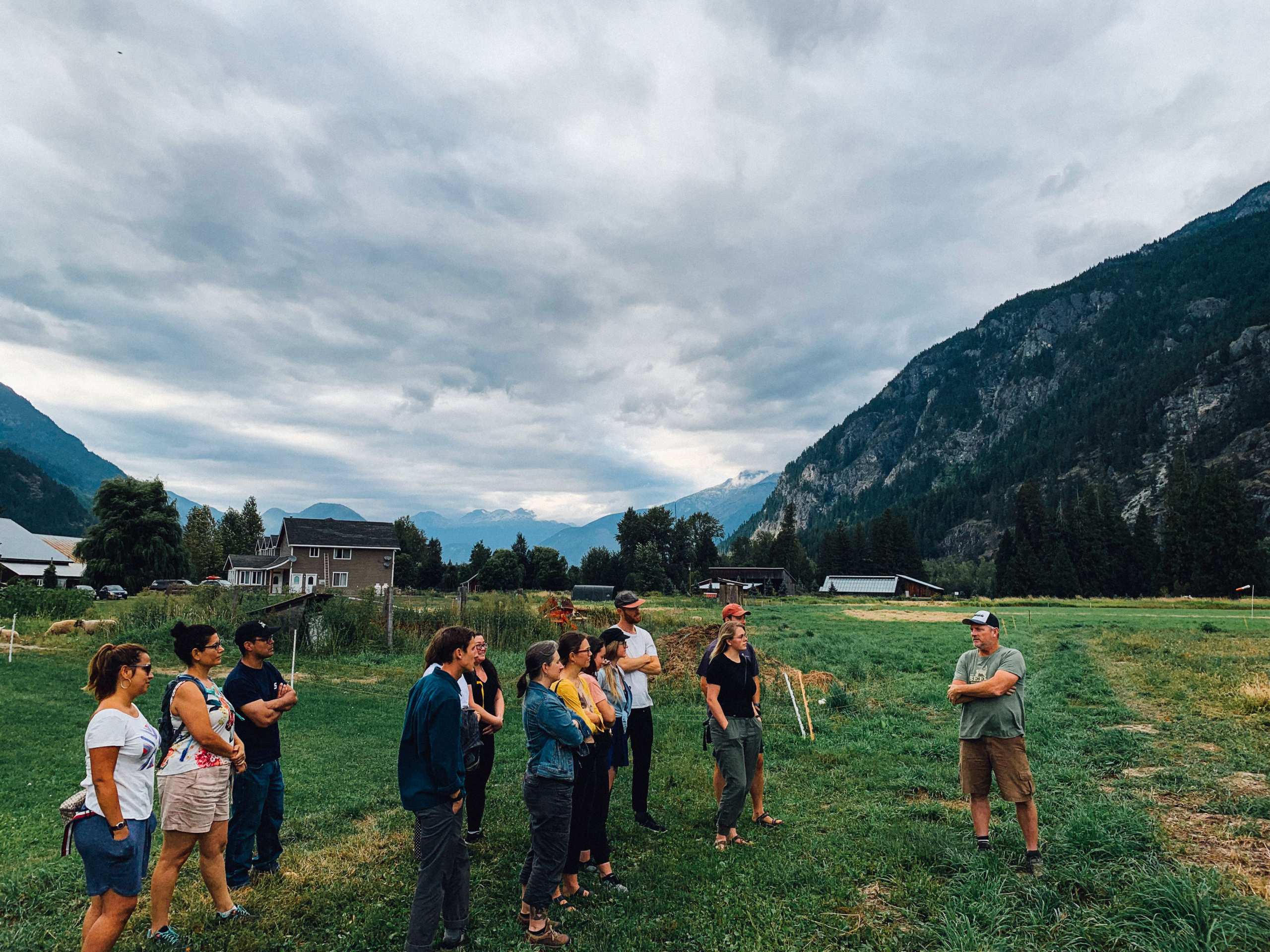 From the start, Annie Moss and Randy Hooper knew how important working together was going to be when launching Discovery Organics. Upon witnessing the tragic returns many local organic growers were getting within the local wholesale markets in BC, and the limits many growers faced to accessing those markets, they knew that something had to be done.
It all began back in 1998, when Annie and Randy found a small network of organic pioneers in British Columbia who could provide the volume needed for the wholesale market and were willing to learn and invest in standards around product grading, packaging, labeling, and branding. They then connected those growers with small, independent retailers, buying groups, and health food stores from Tofino, the Gulf Islands, the Fraser Valley, and all the way to the Prairies. It certainly took time and enormous effort, but it was all based on love, community, and working together for a greater purpose—from early morning drives out to Cawston to help Trevor and Debbie at Sundance Farm pack apples for last minute orders, to brainstorming with Bruce at Across The Creek on branding strategy for Sieglinde potatoes, to working with Choices Markets on marketing tools to raise consumer awareness around where their food is coming from and how it is produced.
From those early days of working with local growers to establish a wholesale market for BC-grown organic produce, Discovery Organics has looked beyond the borders of BC to find year-round sources of organic produce that are grown ethically and with integrity. Collaboration has been key to securing a consistent source of Fair Trade organic bananas, ginger, turmeric, and avocados, among many other produce items—and proving that eaters in Western Canada not only wanted access to all this deliciously-grown and harvested food but were craving it! Open and honest communication was the key to unlocking it.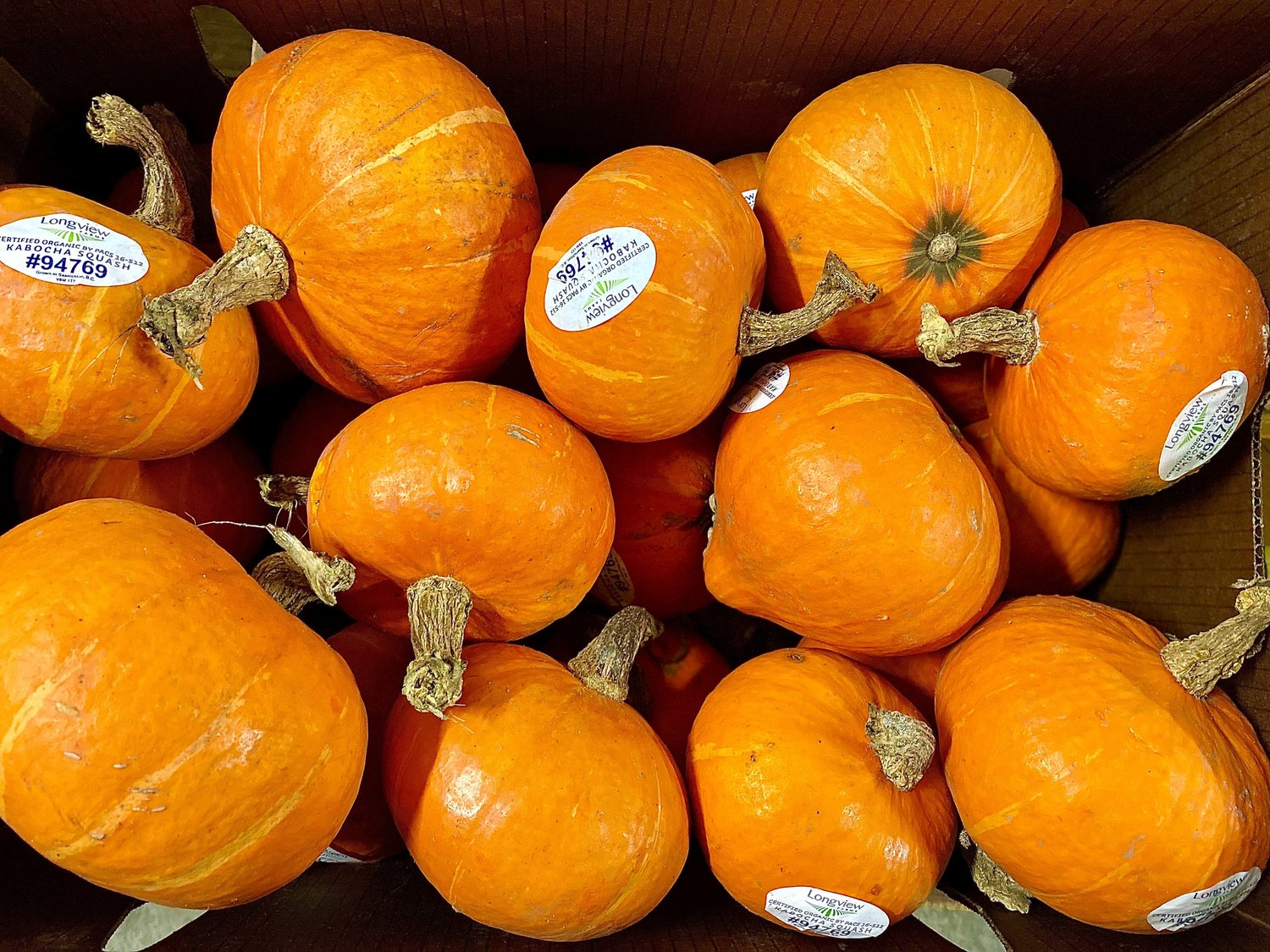 Working collectively is essential for progressing our mission of a future where we all eat organically, especially when adversity arises and times become challenging. We lean on each other for support, advice, and guidance. We help each other overcome what can feel like insurmountable obstacles. In 2007 one of our dearest friends and colleagues, Esteban Martinez, was met with such a problem and the collective action of our community helped get him through it. After working with Esteban for 17 years, he was Discovery Organic's most important California strawberry grower.
"In the winter of 2007 there was a bank crash in the US—the great recession. The banks had lent far more money than they should have, and needed cash back and fast to restore their liquidity. In Watsonville, the strawberry capital of the US, at $15,000 an acre, banks had hundreds of millions tied up in loans to growers." Randy says. "Esteban called us on a Friday night, crying. His bank had called his loan with no notice, and told him if he didn't repay the $125,000 by Monday they would seize all his equipment. He wouldn't even have started his season for months and had no income. We didn't have any money and didn't know anyone who could help."
Randy goes on to recount that "the next morning, we were unloading a California truck, which happened to be driven by the driver who usually did our strawberry pickups at Esteban's farm." They told him the story, because he knew Esteban. "The driver liked Esteban—he would always come down to his cooler to load them, even at midnight. Later that afternoon Sukdeep and his trucking partner Sonny came to our yard, and then they handed us a bank draft for $125,000 for Esteban—money they had raised that very day amongst their Punjabi community in Surrey."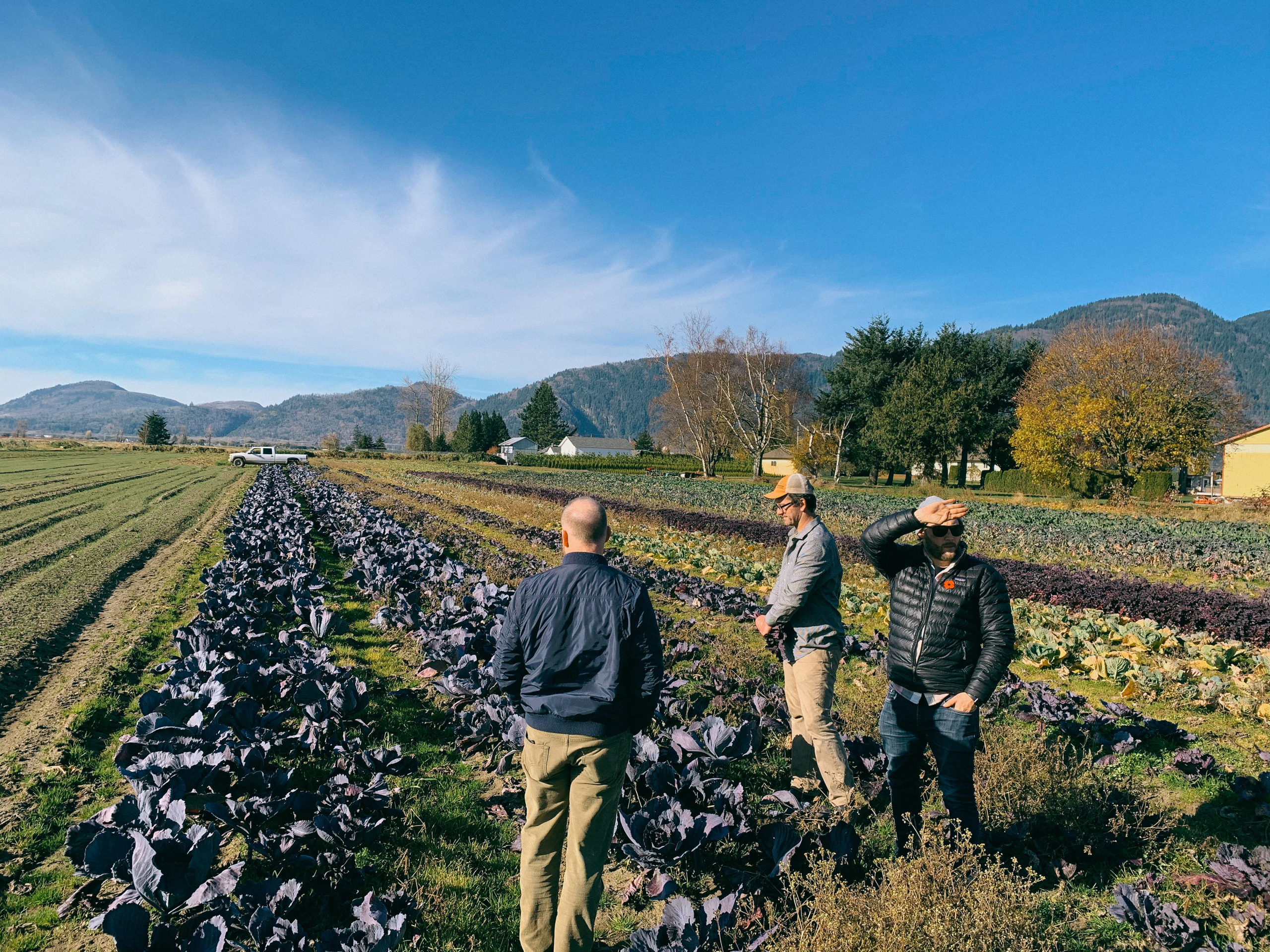 At every turn, Discovery Organics works to build lasting relationships with growers, sellers, and transporters that have real tangible meaning, because working with friends is a lot more fun than working with strangers, and community has no borders. That spirit is evident within the greater organic movement, one where finding common ground is essential. It is sharing farm equipment in exchange for helping harvest apples in September (just make sure you wash the tractor before returning it!). It is sharing knowledge on integrated pest management in exchange for some cabbage needed to fill a weekly CSA order. It is learning about new weeding or harvest techniques over a six pack of beer or kombucha during a summer sunset. It is taking the time to call in on a neighbour during the height of harvest season and sharing a laugh, or a cry.
I'll say it again, finding common ground is essential.
As we know it today, organic agriculture has its roots in the counterculture movements of the 1960s. Susanna Klassen wrote about this in the Fall 2021 issue of the BC Organic Grower, noting how the collaboration between the United Farm Workers and the Black Panther Party raised awareness of the horrifying conditions and inequities that exist in our food system and inspired farmers and consumers to demand an ethical, holistic food production model.1 One that would nurture Mother Earth with care, and treat those working her soil with respect. That message still rings true, and still needs constant telling.
Doing the telling, putting in the work, communicating together to create a better world—that is our vocation and we have so much more to learn. Indigenous land values need a larger voice within the organic movement. The dignity and rights of farm workers need more attention and action through government support, and can start with farm owner integrity. Regenerative agriculture conversations need to include organic principles, and the climate solutions provided by these methods need to be championed and shared amongst all food production models. Collaborative efforts amongst growers, processors, educators, wholesalers, retailers, government, consumers, and more will help us include those issues in our future food system models.
We have come a long way and have a long way to go, and that is kind of the whole point. Communication begets collaboration which begets progress. We are all part of a greater food web, that starts with the soil and transcends into sharing a glass together (virtual or real)—and as much as we need to be there for each other during the hard times we must celebrate together too.
---
Brody is a purchaser at Discovery Organics and specializes in grower relations and development. Starting in 2011 working for a small organic home delivery company in Edmonton Alberta, Brody was bit by the produce bug and has been enthralled with the organic food movement ever since.
Feature image: Employees of Discovery Organics getting a field tour from Bruce Miller at Across The Creek Organics in Pemberton, BC.
All images: Credit: Discovery Organics.
1Read Susanna's article here: bcorganicgrower.ca/2021/09/fairness-as-migrant-justice