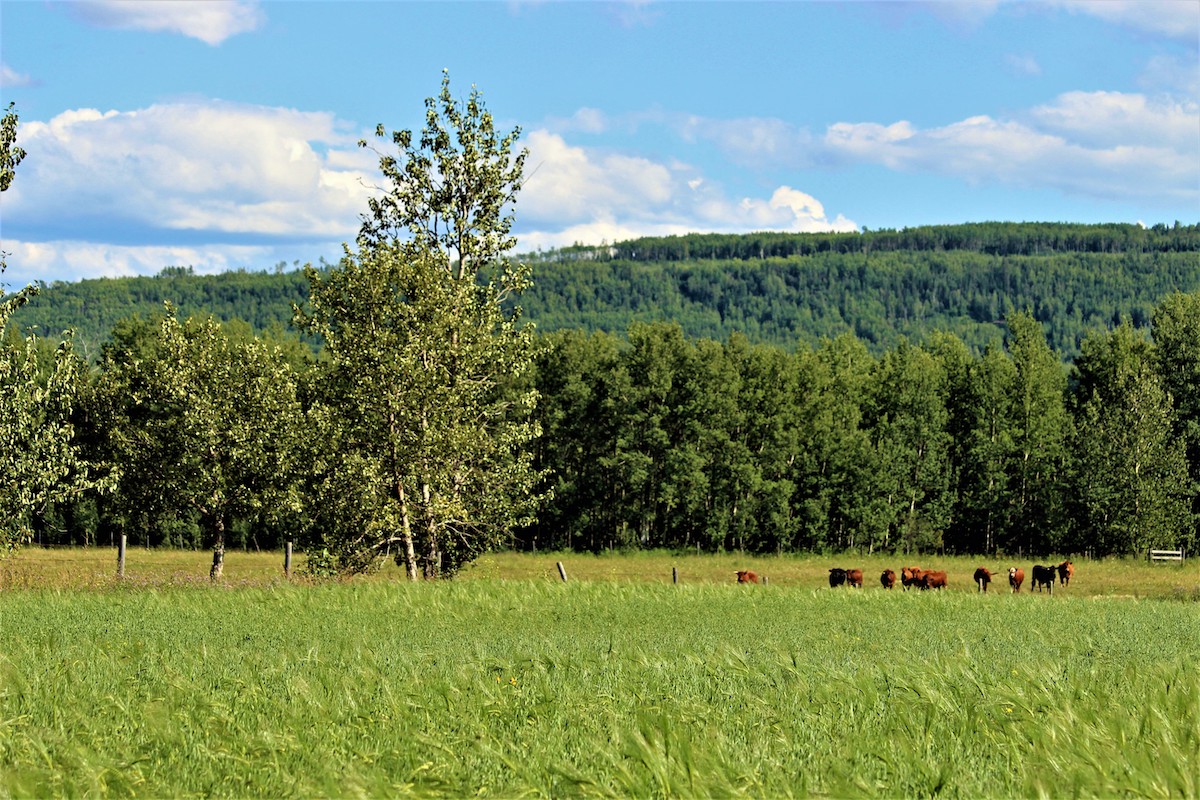 The Lasser Legacy: Raising Healthy, Nutritious, Environmentally-Friendly Cattle
Jolene Swain
Charlie Lasser's plan was to retire at 100. Just three weeks short of his 89th birthday, he's been considering extending that to 110—there's so much to learn and so much knowledge to share when it comes to raising cattle, and he's just not quite finished.Farming is part of Charlie's DNA. Coming from a long line of Swiss ranchers, he finished up with school in grade nine and bought his first work horse when he was 14. "I never went to school long enough to learn that there are things you can't do," says Charlie. Running a team of horses by the time he was a young teen, he earned money mowing, ploughing, raking, and hauling hay to make the next investments towards having his own land to farm.
Over the past 70 plus years of farming, Charlie has had his share of side hustles in local politics and public service. "You have to get out there and help people, that's what life is all about," says Charlie. From the longest-serving mayor of Chetwynd (22 years), to founding or serving on numerous boards and councils, including BC Hydro, Northern Lights College, Lower Mainland Municipal Association, the University of British Columbia, the Chetwynd Communications Society, and even the local thrift store, it seems he's done a little of everything. But his true calling and passion has always been farming, and it was important that anyone he dated understood that.
When he met his life partner Edith, she not only understood Charlie's draw to the land, but came from a ranching background herself, and knew just as much about cattle as he did. Together, they made a great team—too busy farming and surviving to argue: "We used to laugh, we could never remember when we had an argument. It was hard work starting out, and we had to work together to survive."
Edith passed in 2016, after 62 years and three days of marriage, and it is clear that she is dearly missed. After many years working at the family dairy in Pitt Meadows, Charlie and Edith brought Lasser Ranch in Chetwynd in 1971, and moved the family up in 1974.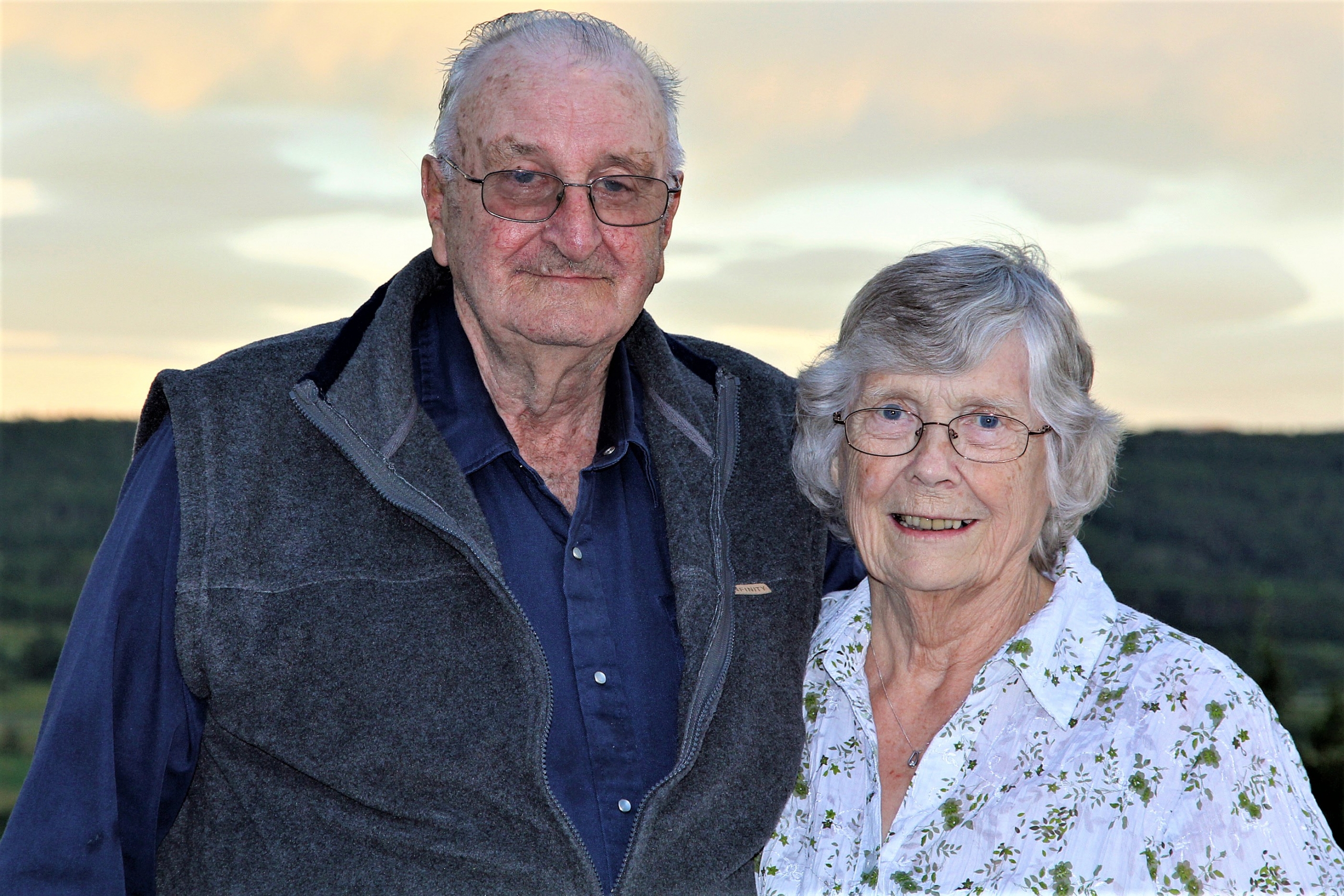 Charlie is known as one of the early pioneers of the organic industry in BC. "When I was young, everything was organic, that's how we farmed," he says. When commercial fertilizers came to market in the '50s, he sprayed once on their farm in Pitt Meadows, and didn't like it. He's been setting the standard for organic cattle ranching ever since.
"The land and earth is like a bank account, when you build it up, it will produce and you can live off the interest," says Charlie. "If you use fertilizer, your land becomes a drug addict, it has to have that commercial fertilizer or it will not grow." According to Charlie, it might take a bit more time at first to build up your land, but the returns are fantastic. Fellow organic pioneer in the fruit industry and good friend Linda Edwards knows Charlie as someone always eager to try something new. "He made money as a cattle farmer, and more importantly, he had a good time doing it," says Linda.
Of course, farming has changed a lot since Charlie's ancestors ran cattle in the 1400s, and even since Lasser Range was established back in 1971. Antibiotics were discovered, a game changer for the dairy industry. Horses, once relied upon to round-up cattle, have been replaced by smaller and more numerous pastures in a practice and a grazing style now known as management-intensive grazing. And finally, amongst organic, grass-fed, and animal welfare certifications to name a few, it seems that Charlie might be on a mission to grow what he suspects will be the world's most environmentally-friendly and nutritious cattle with his latest new feed ingredient. Call it a hunch.
Actually, it's more than a hunch. Dr. John Church and his team at Thompson Rivers University discovered that organic grass-fed can supply an extra 30-40 mg of healthy omega-3 fatty acids per serving than conventional or 'natural' grain-finished beef.1 In this study, over 160 sources of beef were sampled from grocery stores on Vancouver Island, and one sample stood out from the rest when it came to healthy omega-3 fatty acids. The source of that beef? You guessed it: bred and raised on Lasser ranch. But there's more to the story. These cattle had been grass-finished at Edgar Smith's Beaver Meadows Farm near Comox, BC. Upon further investigation, Dr. Church found that there was another interesting component of the nutrient rich beef: storm cast seaweed. Now, in collaboration with farmers like Charlie and Edgar, they are digging deeper into the nutritional differences of meat from cattle fed seaweed from an early age.
Feeding seaweed to cattle may not only lead to beef that is more nutritious, but also better for the planet. Cow burps and flatulence are well known for adding methane, a greenhouse gas that traps considerably more heat than carbon dioxide, to the atmosphere. While the number of cows on the planet is a contentious topic these days, reducing the methane production in individual cows might be a step in the right direction.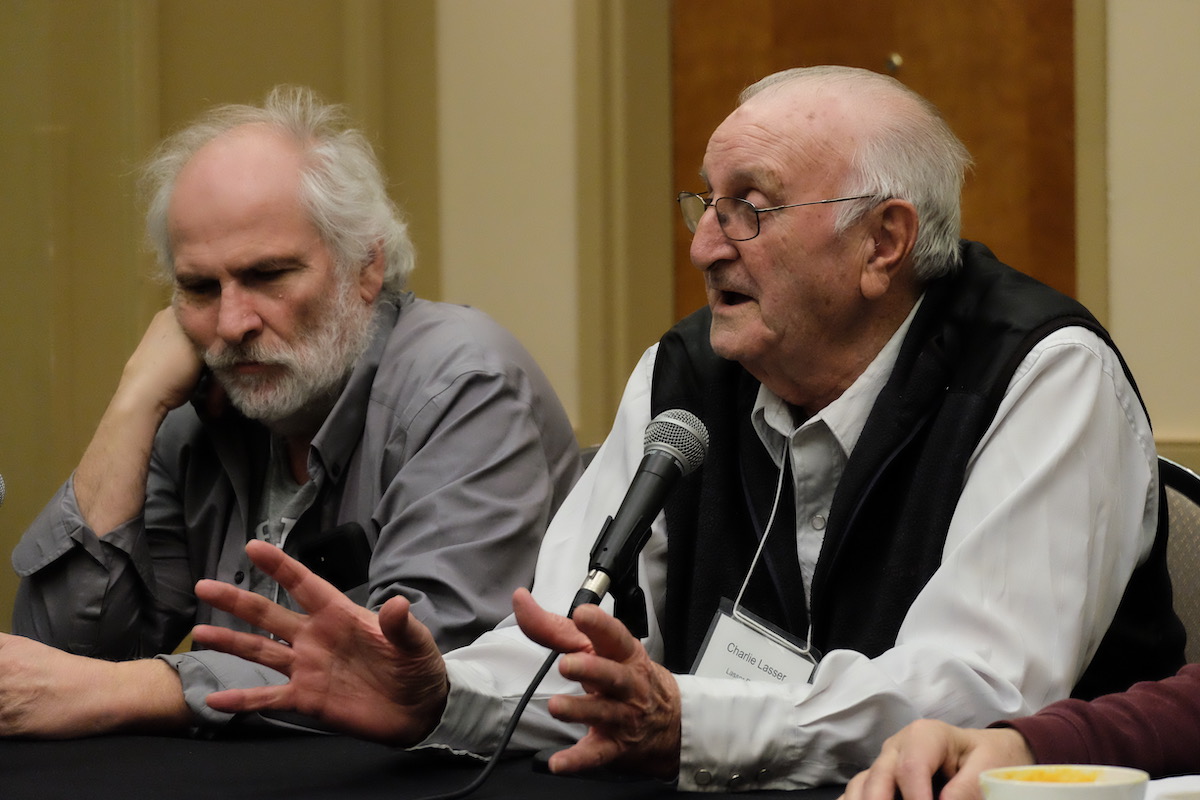 Not all seaweed is created equal. It turns out that certain strains can reduce methane output by up to 60% in live animals. And that's not all. According to Charlie, who has started feeding Smith's seaweed to a select group of weaned calves on his ranch, not only are methane levels reduced, but the calves getting seaweed snacks appear to be putting on more weight than their gassy siblings.
Dr. Church and his team at TRU are working on a detailed microbial community analysis of the rumen to demonstrate that the seaweed product is able to shift activity away from methanogenic bacterial species found in the digestive tract, towards those that benefit from excess hydrogen, resulting not only in reduced methane, but an increase in production. This could confirm Charlie's observations that adding seaweed to the diet results not only in a reduction in methane but also, an increase in beef production. But is the market ready for a low carbon footprint 'Sea Beef'?
Feeding seaweed to cattle is not new. Coastal ranchers in places like Japan and Scotland have historically fed seaweed to their livestock. Conveniently, Charlie's cows appear to be big fans of the variety of invasive red seaweed, Mazzaella japonica, harvested and baled by Edgar. "Once they get used to that seaweed, boy they go for it," says Charlie. Other species studied down in California are not quite so palatable and require grinding and mixing with molasses to convince the cows to eat. Mazzaella japonica shows a lot of potential, but Charlie says "there's a whole plethora of other seaweeds" that Dr. Church and his team are eager to try.
While we're just now adjusting to what the global Sars-CoV-2 pandemic means for our food system, farming strategies that tackle climate change and food security have always been important to Charlie. "I want people to remember that we worked the land, and took care of the land, we didn't abuse it," says Charlie. "With this virus, everything that happened before will be changing, our whole way of life will be changing. As a result, you're going to see more people concerned about organics, and more people concerned about where their food comes from and how it is raised." By the time you read this, he may have already celebrated his 89th birthday. On that day, and the days to follow, you'll find him out checking on the cattle, experimenting, and learning—willing and eager to pass his lifetime of knowledge on to the next generation.
---
Jolene Swain farms at WoodGrain Farm, a wilderness farmstead in the Kispiox Valley north of Hazelton in the unceded lands of the Gitxsan First Nation. Here she has spent the last five seasons growing organic vegetables for two local farmers' markets and an increasing array of seed crops available through the B.C. Eco Seed Co-op, as well as helping get the hay in for the milk cow and small flock of sheep. Jolene works off-farm as an organic verification officer and consultant, and is the Central & Northern BC Land Matcher for the B.C. Land Matching Program delivered by Young Agrarians.
Feature image: Cattle on Pasture at Lasser Range. Credit: Rod Crawford.
References:
1. Canadian Journal of Animal Science, 2015, 95(1): 49-58, doi.org/10.4141/cjas-2014-113