By Stacey Santos
The Certified Organic Associations of BC (COABC) is now officially Organic BC! In early July, we launched our new website and brand, and along with it, new opportunities for growth, collaboration, and inclusivity.
But before we get to that, let's talk about the journey and why we decided to undertake such a massive project—one that unexpectedly coincided with the onset of COVID-19 in our province, making it an exceptionally busy and challenging year!
The driving force behind the major change was the fact that our brand and website no longer accurately represented our organization. We outgrew them. They remained securely in place while we expanded, adapted, and continued to accomplish so many excellent things for our members and the organic sector.
And so, the journey began to create a fresh, revitalized, and inviting presence that truly reflects our community and our organization. In the spirit of COABC's grassroots origins, the Organic BC project was a team effort that brought together staff, members, and volunteers. It's not easy to build a new website from scratch along with a new brand, but our team really came together to navigate the challenges with experience, creativity, and a much-needed sense of humour.
Deciding on a name was perhaps the easiest part of this project. Organic BC is a reflection of our vision, toward an organic British Columbia, and invites everyone, from organic farmers and farmers-to-be, to consumers and government, to be a part of our community. We worked with an amazing designer, Sandra Hanson, to bring our vision to life. Our logo font is vintage, a nod to our roots, and brings visual interest and a natural, earthy feel.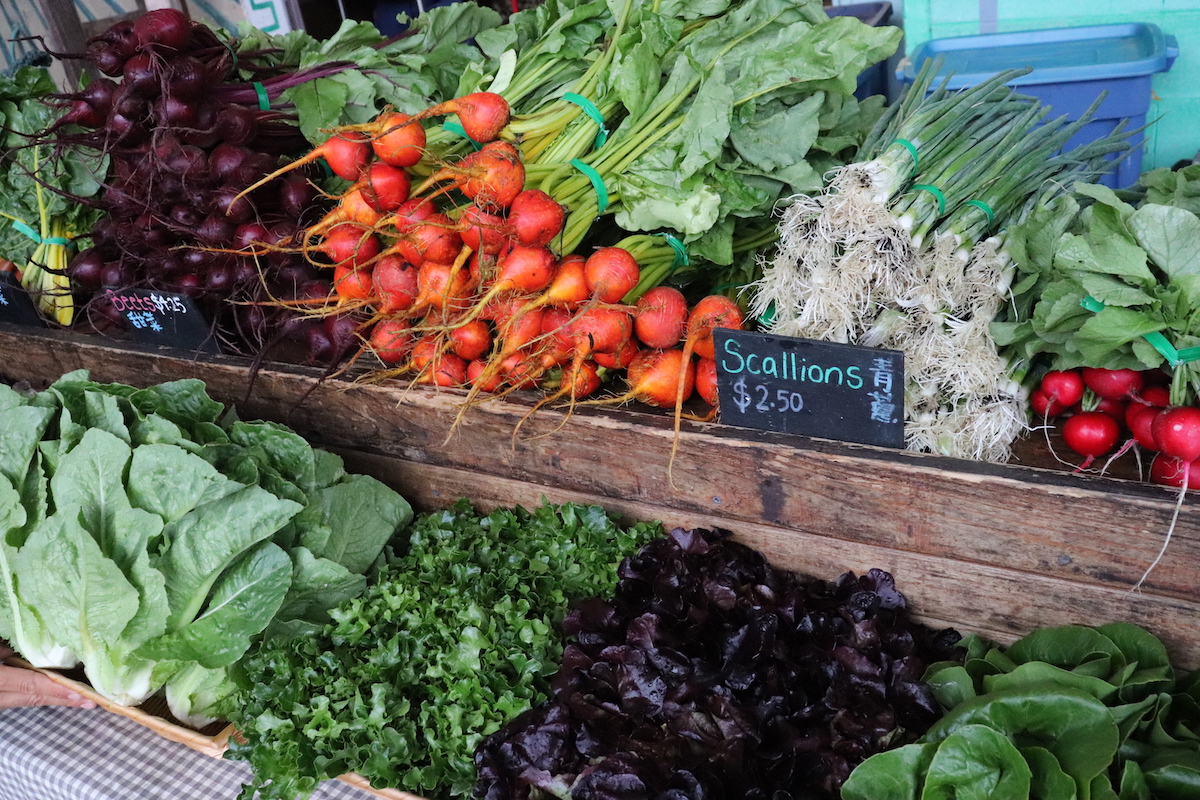 An important note on our new name: Organic BC is our public-facing brand. Currently, all accreditation activities, internal documentation from the Accreditation Board, and certification body documentation will remain as is and does not need to be updated from COABC to Organic BC. That said, if there are any references to COABC in logos, text, or links on your website/materials, please update those!
The new website, built by a Vernon-based web company, was created with community in mind, and features new tools for organic farmers, prospective organic farmers, consumers, and anyone looking to learn more about what it means to be organic. It connects users to educational events and job postings and offers the latest information and resources on organic agriculture, certification, and opportunities to get involved and help shape the sector.
We've spent the last couple of months settling into our new brand and website and are now focused on unleashing the potential of our hard work. We thank everyone for your support during this journey and we can't wait to take Organic BC to new heights!
We invite you to explore our website, get involved in the #thisisorganicbc community on social media, and celebrate with us as we continue to champion and advocate for a healthy, diverse and resilient food system.
Instagram: @thisisorganicbc
Facebook: @thisisorganicbc
Twitter: @thisisorganicbc
LinkedIn: thisisorganicbc
Stay Connected
We have heard that some of our emails have gone to people's spam folders. To ensure you keep getting important updates from us, please check that @organicbc.org email addresses are marked as safe.
---
Funding for Organic BC's website and online tools has been provided by the Governments of Canada and British Columbia through the Canadian Agricultural Partnership, a federal-provincial-territorial initiative.
Featured image: Erin at Fierce Love Farm with carrot harvest. Credit: Fierce Love Farm.