Corinne Impey
Tucked into the wilderness of the Fraser River Canyon, water flows from a glacial-fed creek on Ashala Daniel's off-grid five-acre organic farm, Solstedt Organics.
Living with a palpable link to the land, Ashala applies low-energy practices and sustainable farming techniques that minimize the dependence on machinery in the garden. She has fruit trees on half of her land and grows heat-loving ground crops on the rest. 
With 2020 marking her fifth year of farming, Ashala was keen to try COABC's new online organic certification system, iCertify, to do her annual renewal. Certified through North Okanagan Organics Association (NOOA), Ashala started the new process in January. 
"My experience with iCertify was very positive, though I am very glad I went to the training session provided to be able to ask a human the questions I had," says Ashala.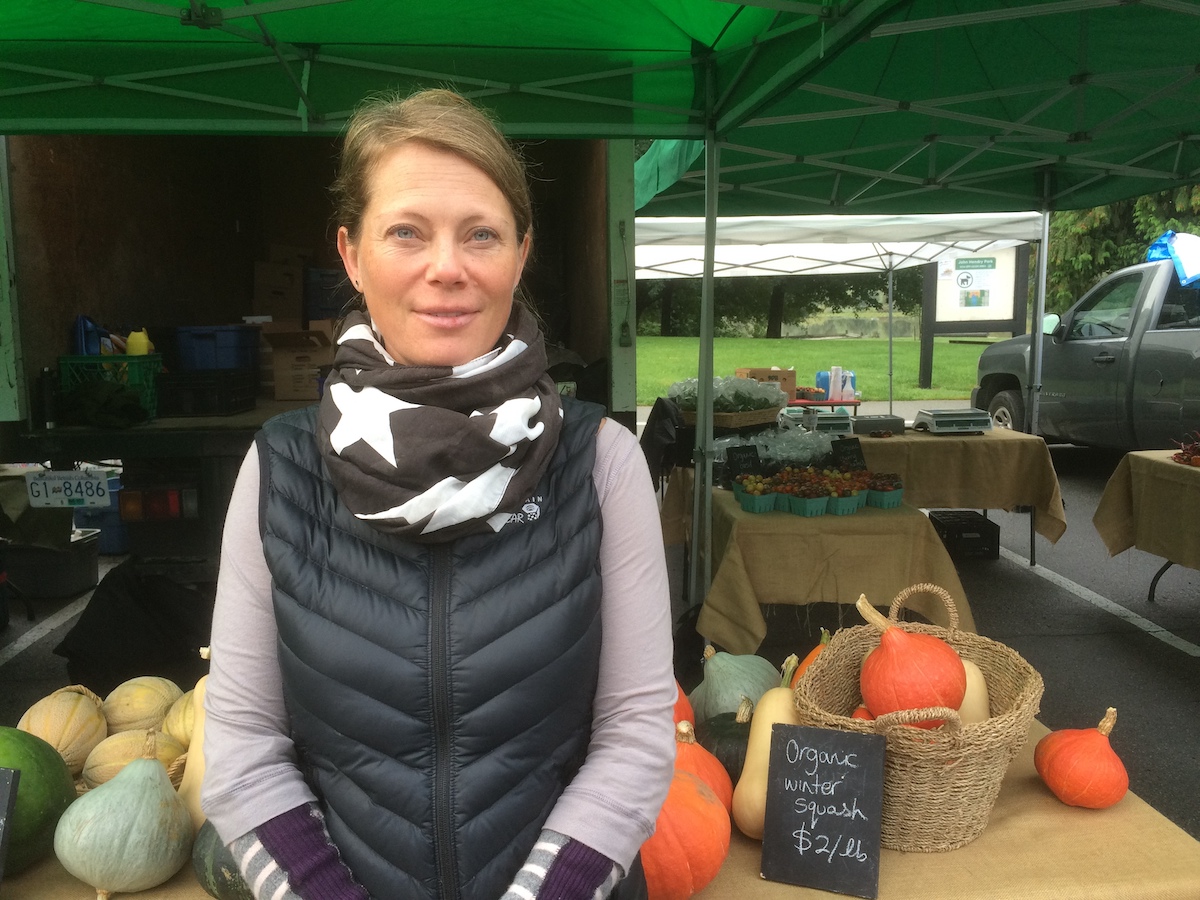 "iCertify seems to be more in depth than my previous certification application and I wanted to make sure I was providing all necessary information. iCertify is more complex for sure, but easy to work through all the stages. I liked that I could save the application renewal and go back and work on it in pieces."
Some of the greatest benefits, says Ashala are less paper and more consistency in reporting overall. It's also creating a stronger link between farmers.
"I can now talk to other farmers who are certified with different providers about the application process and we are talking about the same thing," says Ashala. 
Because of the shift to an online system, Ashala also says there could be benefits to the industry as a whole. "I believe organic certification will be taken more seriously and it will enable farmers to be more organized in their reporting and accountability."
And now, with her renewal application submitted, Ashala can get back to focusing on the farm season ahead. 
You can find Solstedt Organics produce at Trout Lake Farmer's Market and in fine Vancouver restaurants from July until October.
Funding for this project has been provided by the Governments of Canada and British Columbia through the Canadian Agricultural Partnership, a federal-provincial-territorial initiative. The program is delivered by the Investment Agriculture Foundation of BC.