Sage Birley
Three years ago I returned to my family's organic farm to help my father. I had just completed three years of schooling in Vancouver and as a young activist I was dealing with my first severe cycle of burnout. Oddly enough, it was that burnout that led me back to the farm. After learning about environmental destruction and the concerning state of the world while struggling to do anything that created any meaningful change, I began to see organic farming as one of the best examples of environmental sustainability and stewardship.
I have had the privilege of interviewing and learning from a variety of organic producers in the Peace Region. I've toured their farms and picked their brains learning more with every conversation. One of the most important questions I ask farmers is always "why organics?" A recent conversation with current President of the Peace River Organic Producers Association (PROPA) struck a particular chord. Jerry Kitt is a mixed operation organic farmer producing primarily meats near Goodfare, Alberta. He has been a member of PROPA since its second year in 1990, and he explained to me that, with a background in ecology and zoology, he had always believed in organics.
"Once you start going back and working with natural systems, things just flourish; I think that is what people are realizing," he said. "You have to be connected to your soil, to the plants that grow on it, and the people that buy that product, what ever it is, because those people are in need of that connection, too. You just have to feel good about the food that you produce and you eat." Over the years, Kitt has gained a wealth of knowledge and a sense of community from being a part of PROPA: "Knowing you are part of a bigger picture, seeing land that is being farmed in a sustainable manner while watching families continue to grow on the farm creates a really positive vibe."
You have to be connected to your soil, to the plants, and the people that buy that product, because those people are in need of that connection too."
Kitt has been selling organic meats at local farmers' markets for around 24 years. He stressed that customers did far more than just support his business "I think of the people that used to come visit me 20 years ago and buy organic food. They carried their little kids up to my booth and I'd show them pictures of the farm and now 20 years later they are all adults and they are coming with their children. I feel really good about that. I'm helping that family grow, nourishing them the best I could and they come back beautiful people and continue to support what I do."
He added, "Organic farming has made my whole life really worthwhile. If I was on my deathbed and I looked back at what I've done, I would feel good about what I did, all the families that I fed and that have grown up healthy and wiser. For me, organic farming was the wisest choice that I ever made in my life."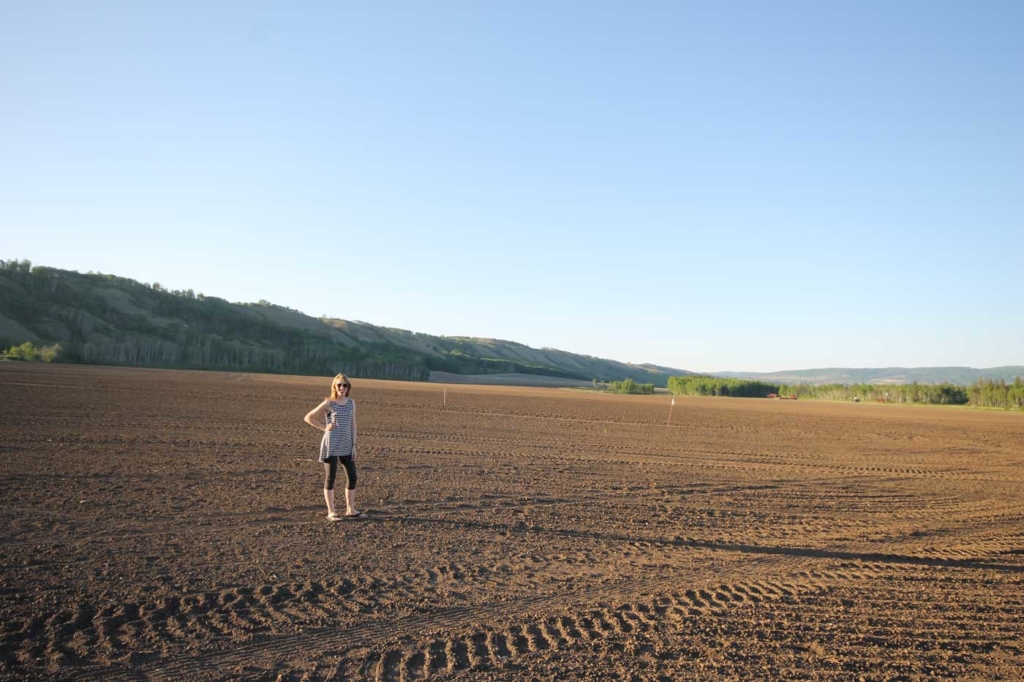 New Organic Farmers in the Peace Region
The recent downturn in the fossil fuels industry has been extremely difficult for many people throughout the BC and Alberta Peace. Meanwhile, food prices continue to rise and farmers continue to age out, threatening food security further. In considering the opportunity he saw for young people in organics Kitt stated, "I think that it offers long term security, it offers a sustainable source of income, and organic farming creates community. I think there are a lot of young families out there that live on farms who are looking towards organic production as a means to be able to generate an income, and feed good people. For them, their whole future is based on organics."
Recently I have been working with a community of young market gardeners whose futures are tied to organic farming – but in the BC Peace Region that future is under threat. Leslee Jardine and Colin Meek are first year organic farmers working hard to demonstrate what the Peace River Valley is capable of. Jardine is operating a small one acre market garden while Meek grows organic sunflowers and hemp.
Jardine, age 24, has been gardening since she was three, and has been operating her own garden for the past four years. After selling extra produce to coworkers, she got the push from supportive community members to take the plunge into fulltime market gardening.
Jardine explained that she and Meek "were both in the oil and gas industry for a while and decided that we just didn't like the way that was going and what our government was doing. Then the whole decision about Site C being approved pushed both of us to change." Jardine went onto explain that Meek is a third generation organic farmer and had been planning on taking on the family farm but the Site C approval "made us want to go hard and show everybody what the Peace River Valley can do and what is at stake."
With the construction of the Site C Dam looming in the distance many farmers including Jardine and Meek's operation are currently under threat of being flooded.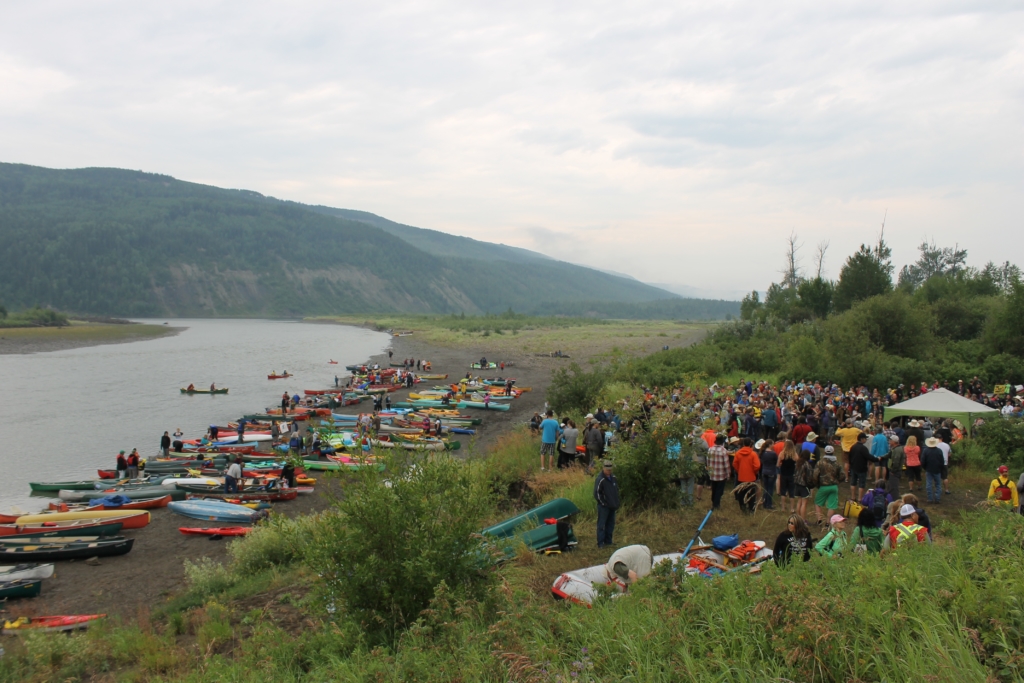 Saying "Yes" to Food Security
According to Wendy Holm, a professional agrologist who looked at the agricultural impacts of the Site C Dam, the Peace River Valley could feed one million people annually. Jardine, Meek and others are determined to demonstrate that. "I want the Peace Valley to be saved, preserved, and thanked I guess. I just don't think people appreciate what you can get from this valley, and what is at stake. This valley is one in a million."
Jardine is happy to be a part of a small community of growers banding together to demonstrate the alternative future that could be grown in the Northern BC Peace Region. "I don't believe there will ever be a loss of jobs when it comes to farming. Food is one of the only things that people really need. You can survive without so many things but you can't survive without food. We can only grow this market, just imagine if all the farmland in the Peace region was utilized to its full potential," said Jardine.
The unique micro climate of the east to west valley, the rich alluvial soils, and abundant irrigation opportunities means that the Peace River Valley is capable of producing crops that cannot be easily produced elsewhere in North Eastern BC. Jardine along with other market gardeners in the river valley have successfully grown various melons, squash, and corn along with a wide variety of heritage vegetables that cannot be found in a typical grocery store. So far the community has been extremely supportive. Jardine is constantly bombarded with encouragement and questions about where to buy her vegetables and already began signing up her first customers for vegetable boxes last August.
I'm honored to be a part of a community of young growers that is fighting to preserve an incredible valley with their hands in the soil and their arguments on display on farmers market tables. "Farming is a way to create change and this summer is going to be an eye opener for so many people who just don't know what we can grow in this valley. This valley is priceless and you just can't replace what it can provide," stressed Jardine.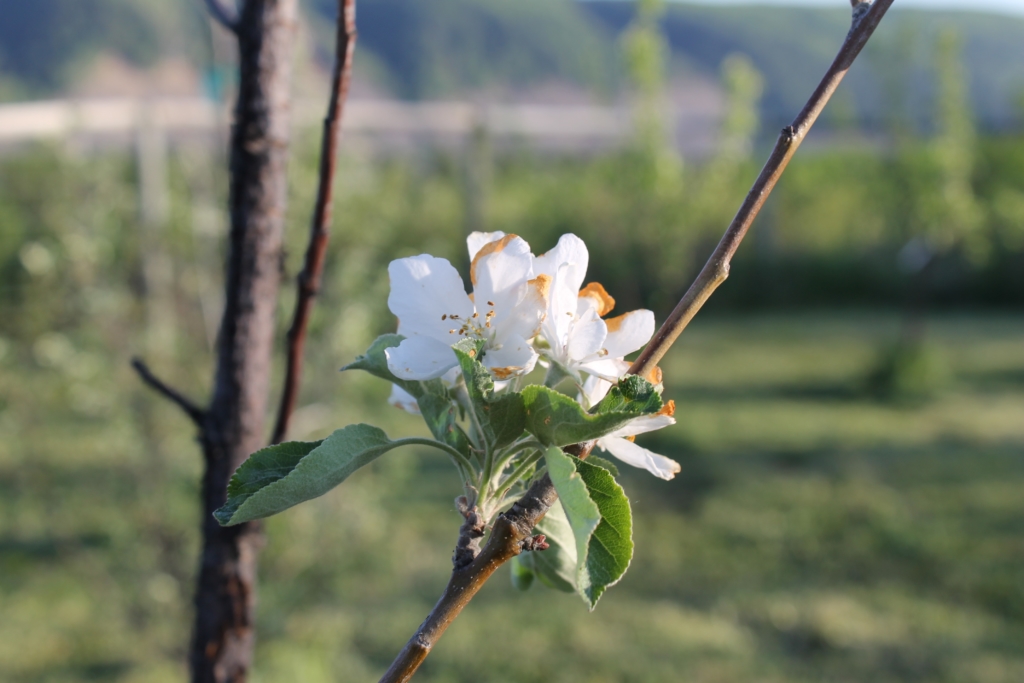 Jardine and others aren't saying no to Site C. They are saying yes to a future where young people can make a living while turning the Peace River Valley into a leader of Northern food security. Jardine echoes a sentiment of many young growers when she said "before, we weren't doing anything, we weren't making any change, or having an impact, but I feel like with farming and young people getting into farming we are deciding that we aren't sticking with the norm, we are helping people and we are feeding people by using what we have around us in nature."
At one time the Peace River region was largely self sufficient and now I'm thrilled to see people taking the lead in demonstrating that it could be a reality again. As I write this in my cabin at my garden, seven kilometers down river from the Site C construction site I can hear equipment working in the valley. My thoughts go to Leslee Jardine and Colin Meek who currently have equipment doing test drilling for BC Hydro on their property, a few meters from their field and home. At times I feel hopeless, but then I think of them and other growers around the world and I am comforted to know that soon they will be waking up and getting to work doing their little part to grow a brighter future.
Learn More
---
Sage Birley is an agricultural journalist, 4th generation farmer, and 2nd year market gardener living on his family's 101 year old, now certified organic, farm in North Eastern BC's Peace River Region. As an activist and a community developer, he sees sustainable agriculture as the ultimate way to grow the change the world needs.
All photos: Sage Birley