Katie Selbee
"Natural" has always been a concept at the centre of our cider production, and over the past year I have been able to bring that ideal into our most basic equipment: fermentation vessels.
Just over a year ago, we were at a point of deciding whether to invest in more wood barrels or stainless-steel tanks for our production space, when I stumbled upon a documentary about ancient Georgian wine qvevri. Qvevri are large earthenware vessels used for fermenting and storing wine. These huge, hand-built clay pots are still being made today in Georgia just the same as they have been made for thousands of years, even down to the native clay they dig themselves.
This launched me on an investigation into whether our native Gulf Islands clay—Twin Island Cider is based on Pender Island—might be usable for low-fire earthenware, too. Luckily, a few test firings confirmed that it was.
Though I haven't worked much with clay in the past, I am also lucky to have a professional potter living next door (Nancy Walker of talkingclay.ca). As I learn from her advice as well as footage of Georgian qvevri-building, I have been hand-building pots and gradually scaling up to vessels that hold around 150 litres, measuring about 35 inches tall. When I can problem-solve finding or building a larger sized kiln, I will scale up to larger sizes. For now, we are busy experimenting with fermenting and aging in the earthen clay and learning as much as we can about its effects on the finished cider.
It's hard to say what impact using qvervi will have on the cider itself at this point as we've only made one batch and have been occasionally tasting another that is still aging in the clay. The first batch we made has a wonderfully punchy, tangy character, and we did notice it has a more mature profile than other ciders would be at its young age, likely due to the micro-oxidation effects mellowing the acids faster. We'll do more comparative batches as we go—aging the same batch in stainless with clay to compare. It is safe to say this is a direction we will wholeheartedly be pursuing and improving on for the long term.
The main reason we are excited about clay is that it imparts less flavour than most wooden barrels, but it still allows some micro-oxidation—unlike stainless steel. And it also adds another layer of "terroir" that makes so much sense for our hyper-local cider: fermenting and aging in the material of its home.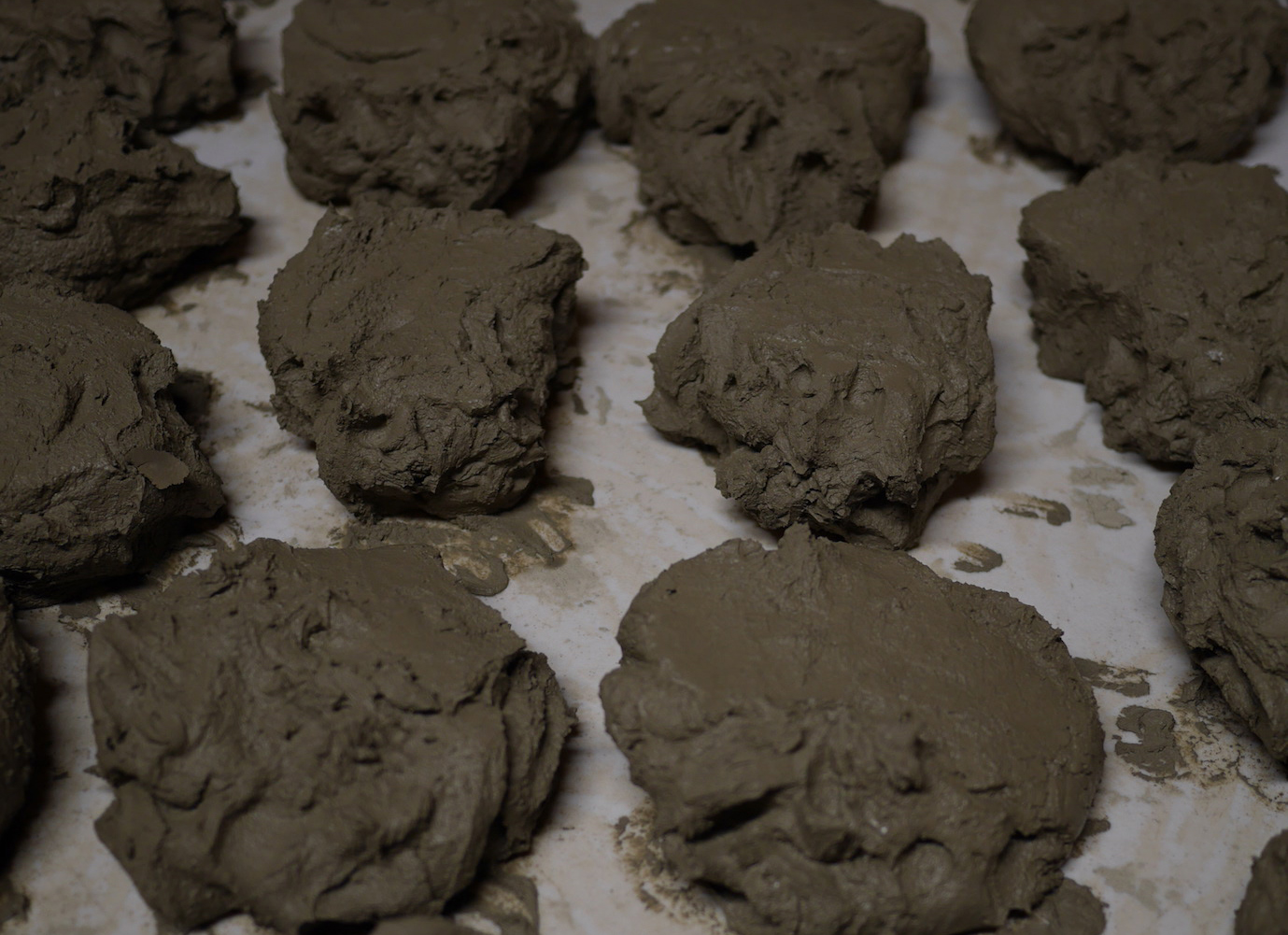 ---
Katie Selbee and her partner Matthew Vasilev are the cider-makers and co-founders of Twin Island Cider on Pender Island, blending hands-on experience and training in cider-making, orcharding, and farming. Twin Island Cider began with making cider on a basket press with family and friends, using apples from old orchards and the Vasilev's family trees on Pender Island before developing into a land-based cidery in 2016 when they partnered with landholders Sandra MacPherson and Noel Hall. They are immersed in operating the cidery year-round, from pruning and harvesting dozens of island orchards, pressing, blending and bottling, to pouring the cider at the tasting room. They care for and harvest from dozens of century-old settler orchards on North and South Pender Islands to create their fine, low-intervention cider and perry fermented only with native yeasts—cider which seeks to communicate the land, the lost varieties and the stories of the place we live.
Featured image: Katie Selbee putting the finishing touches on two Qvevri.