For Bees, Birds, and Fish (IEHD-BBF)
Saikat Kumar Basu
Global bee populations are showing an alarming decline due to a number of factors like environmental pollution, indiscriminate use and over applications of various agro-chemicals, industrial agricultural practices detrimental to nature, changes in the land use patterns, and parasitic diseases of bees as well as lack of adequate supply of nectar and pollens for different bee species due to lack of suitable of bee foraging plants and natural melliferous flora. The challenges are not just restricted to honey bees and/or native bee species, but also to other insect pollinators such as moths, butterflies, and certain species of pollinator-friendly flies and beetles. Under these circumstances it is important to conserve the endangered bee species and other pollinator insects, mollusks (snails and slugs), birds (certain humming bird species), and mammals (bats) helping in the process of natural cross pollination.
A large number of global food and industrial/commercial crops, forage crops, wildflowers, ornamentals, vegetables, and forest species are dependent on biological agents or vectors of cross pollination for their successful reproduction and survival. The yield loss due to lack of suitable pollinators for cross pollination is a serious threat to the future of global agriculture as well as for maintaining the balance of our natural ecosystems. Loss of honey bees are having detrimental socio-economic impacts on the apiculture industry; and thereby impacting the livelihood and social security of millions of individuals around the planet.
Establishing suitable pollinator (bee) gardens or habitats or sanctuaries at suitable sites could prove to be instrumental in both bee and other pollinator insect conservation from a long term, ecological perspective. Using suitable pollinator mixes comprising of native grasses, wildflowers as well as annual, biennial, perennial forage crops (forage grasses, legumes, different Brassica family members) can help in establishing pollinator gardens, habitats, or sanctuaries in perimeters of forested areas, under used or unsuitable agronomic lands, unused and available rural locations, city and municipal parks and gardens, lawns, kitchen gardens, unused or hard to farm areas, in sites adjacent to natural or artificial waterbodies like ponds, pools, ditches, swamps, bogs, streams, or irrigation canals.
Aquatic Habitats
Freshwater wetland habitats need to be protected to conserve the aquatic ecosystems, the rich biodiversity associated with itand to protect nature for our future generations. Protecting freshwater wetlands does not necessarily require huge expertise, funding, or high levels of technology applications, but rather. simple innovation, creativity, awareness, and the desire to develop comprehensive multi-layer conservation strategy in the line of Multiple Tier Conservation Model (MTCM). A well managed and carefully planned freshwater aquatic habitat conservation strategy could be establishing Integrated Ecological Habitat Development for Bees, Birds and Fishes (IEHD-BBF). This proposed model targets multiple trophic levels within a dynamic natural or artificial freshwater ecosystem to conserve multiple species simultaneously.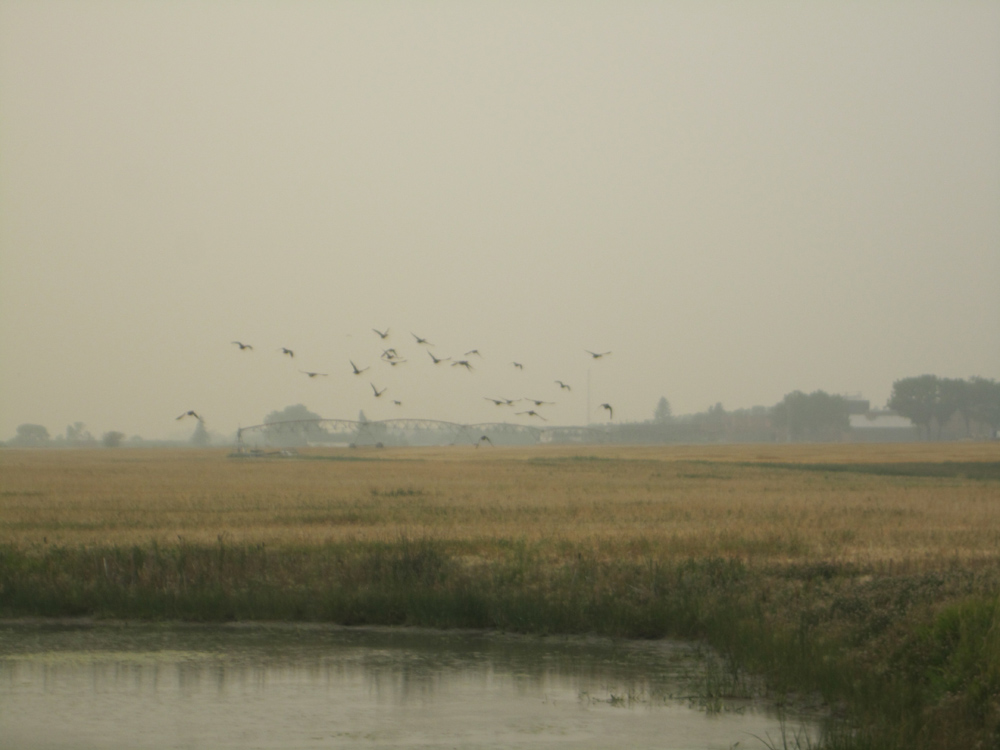 Natural or artificial aquatic habitats like pools, ponds, ditches, swamps, bogs, lakes, canals, etc… could be targeted for ecological restoration by planting short or high grasses, salt tolerant aquatic plant species, and grasses along with pollinator mixes comprising of annual and/or perennial legumes, wildflowers, and related pollinator friendly plant species or melliferous flora around target fresh water habitats. Such mixes will not only restore aquatic habitats, but also attract small and medium sized land birds and a wide diversity of pollinator insects like honey bees, native bees, moths, butterflies, certain species of pollinator beetles, and flies for nectar foraging, nesting, and breeding purposes.
From Flora to Fauna
If the waterbodies are well stocked with indigenous fish species, well protected grassy aquatic habitats will also attract a wide diversity of aquatic birds to nest, forage, and breed in such unique environmentally restored ecosystems. An integrated Bees, Birds and Fishes Conservation Model (BBFCM) can be extremely useful in protecting multiple species at the same time and location.
Grasses in the mixes can help in soil erosion and restoration, as well as phytoremediation, while legumes will enrich the soil with natural nitrogen resources without application of any synthetic fertilizers. Care must be taken to avoid using any pesticides in such habitats to prevent chemical pollution. Over time, such aquatic habitats will also attract local wildflowers and aquatic plants to grow and thrive in these ecosystems attractive to various species of both terrestrial and aquatic insects including active pollinators, along with small to medium sized terrestrial and aquatic birds to nest and forage in such restored aquatic habitats. Well stocked waterbodies with native fish species will promote native fish conservation and at the same time provide a stable food source for a number of aquatic birds.
Small and medium sized mammals, reptiles, and amphibians will also be able to establish in such ecosystem utilizing the growing complex food chains and food webs over time. Overall, the innovative and multi-trophic level Integrated Ecological Habitat Development for Bees, Birds and Fishes (IEHD-BBF) model has huge potential for restoration and reestablishment of natural and artificial aquatic ecosystems with minimal care, attention, management and funding. Such ecological restoration using the IEHD-BBF model can serve the needs of dwindling bees and insect pollinator populations, along with local resident and migratory birds and indigenous fishes to successfully multiply in an integrated multi-species catering dynamic ecological system.
Regionally Specific Ecological Restoration
It is important however to note that plant yield and adaptation varies according to different ecosystems and agro-climatic conditions. It is also important to note that plants exhibit a strong Genotype X Environment interaction (G X E or GE effect). As a consequence, it is not advisable to use same pollinator mix at different locations and habitats for integrated habitat development. Locally adapted biodiverse pollinator mix selected through multi-location trials under varied geographical, geological, ecological, and climatic variations across different latitudes needs to be seriously evaluated for optimal results. Locally adapted pollinator mix with their unique combination of diverse species suited and adapted for individual agro-climatic and ecosystem regions has the potential to yield optimal results.
The flowering periods of the components of the pollinator mix need to be thoroughly investigated and tested against specific environment to evaluate what diversity of natural insect pollinators they are attracting and how well the plants included in the pollinator mix are adapting to the local parameters, withstanding competition against local weeds under field conditions. It will be important to identify the plant species that are performing best under natural conditions at different agro-climatic conditions with respect to establishment, regeneration, and attracting natural insect pollinators. If judicious selection of appropriate plant species is made with local adaptation to agro-climatic variability across different families; and with different flowering period; the resultant pollinator mix will be more suitable and yield optimal results in protecting and conserving pollinators as well as help is establishment or restoration of natural ecosystems.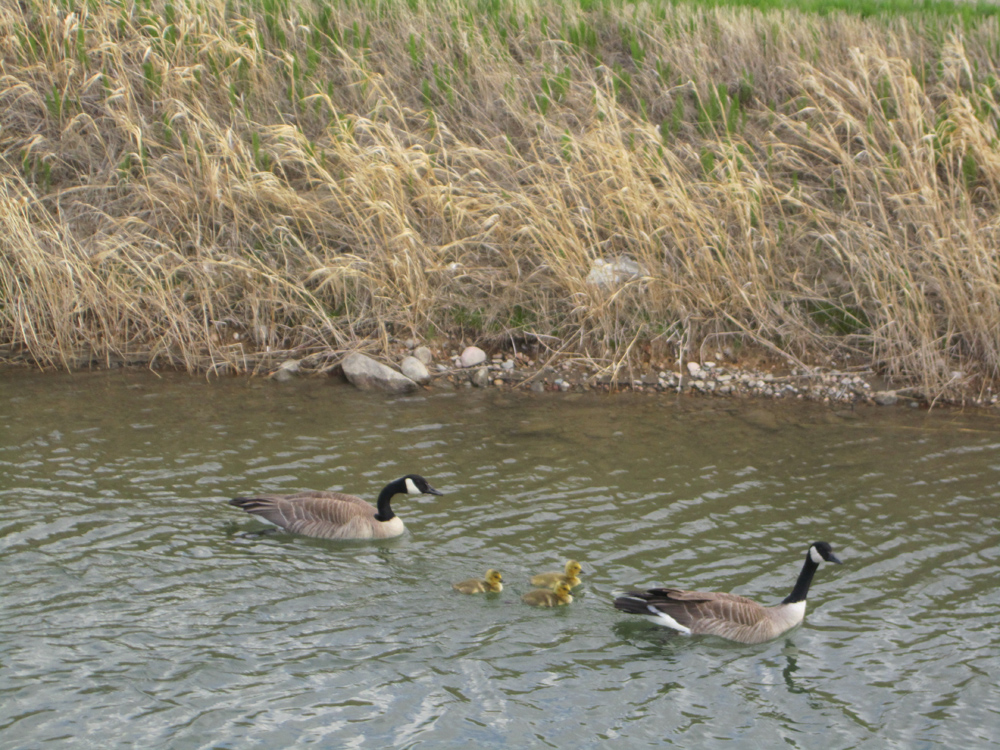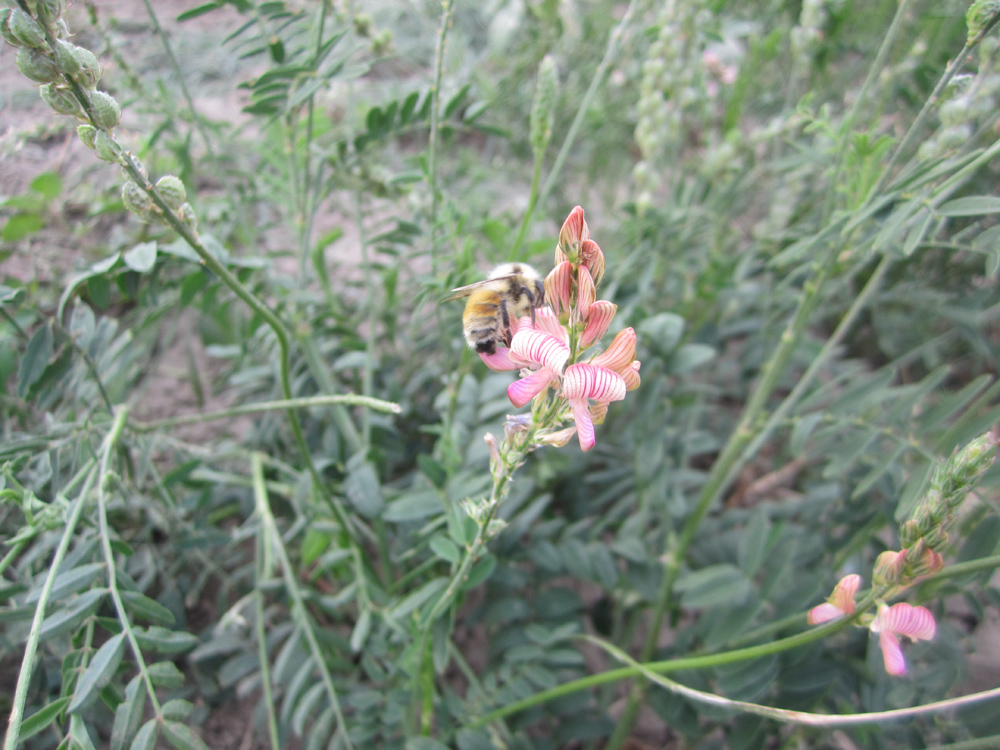 ---
Saikat Kumar Basu has a Masters in Plant Sciences and Agricultural Studies. He loves writing, traveling, and photography during his leisure time and is passionate about nature and conservation.
Feature photo: Pollinator sanctuaries can help establish small ecological units over time. Credit: Saikat Kumar Basu
SaveSave