Seeking Balance, Seizing Passion
Michael Marrapese
We're in the East Cascades at the Northern tip of the Sonoran Desert," Jon Alcock explains. "We're on the former shores of Lake Penticton, which was a glacial lake 12,000 years ago. It deposited these great mineral soils that are perfect for wine grapes and orchards. We're in a rain shadow so we have a pretty dry climate. The cool fall nights help to ripen the apples and give the pinot noir its character."Alcock has called the Okanagan Valley home for more that 25 years. He is a mentor and an inspiration to many growers and has a reputation for great tomatoes and carrots. He and his wife Sher have established a successful farm and seed business at Sunshine Farm in Kelowna, selling vegetables and locally adapted seed to customers throughout the Okanagan Valley and into the Kootenays.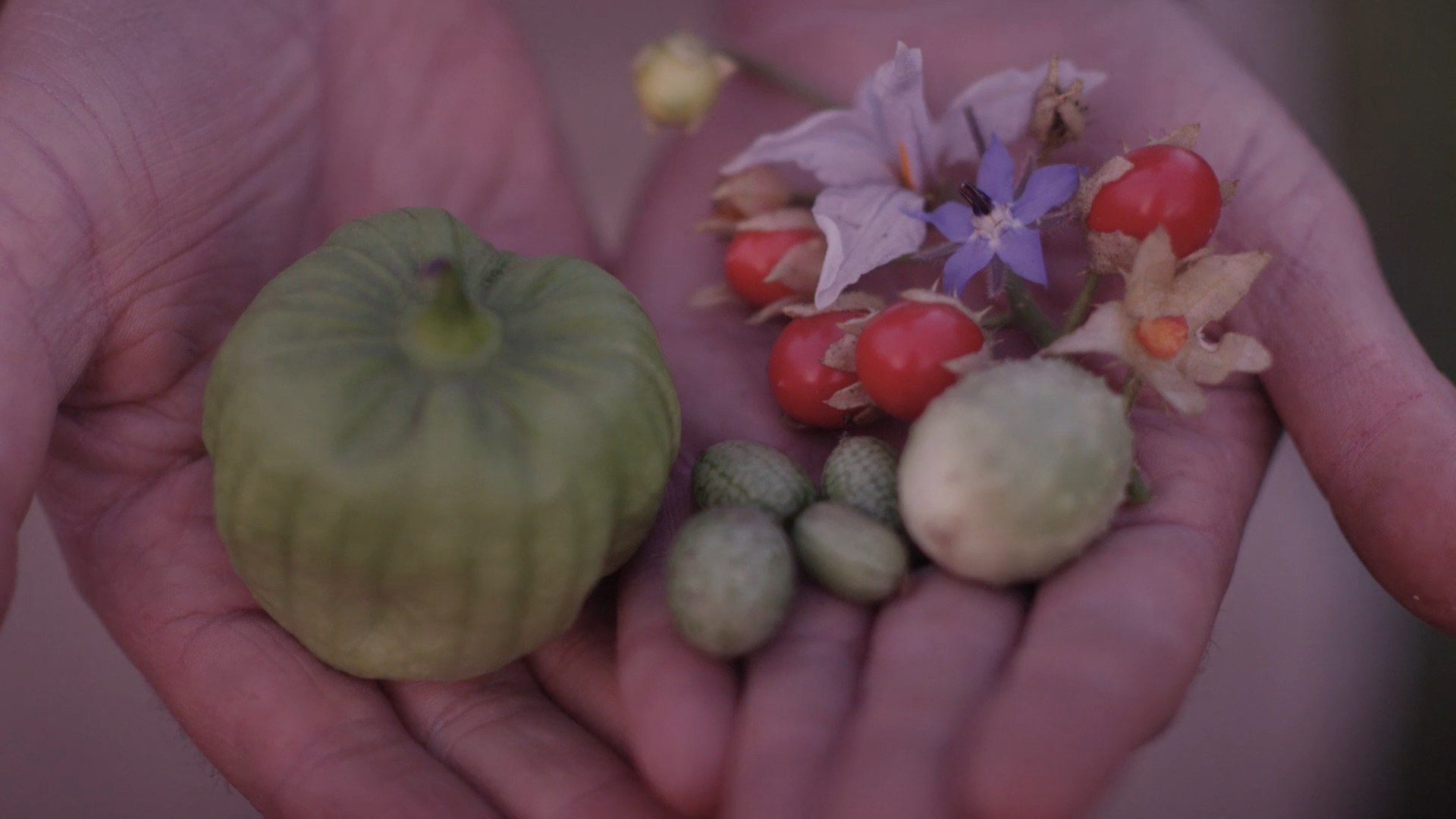 Years of work and keen observation in his vegetable growing and seed production have given Alcock an appreciation and understanding of his bioregion and how to work within it. He notes that towards the end of the last ice age there was a great glacial dam that collapsed. The floodwaters scoured out the regions on the East Cascades and either deposited or created a unique mineralizing. "This really shows up in the older grape vines in our region," he observes. "It's also great for root crops and vegetables like tomatoes that really express the terroir. The quality and texture of the soil, the amount and frequency of water all affect the taste and texture. With our tomatoes, we want to get their roots down into that deep sub-soil. By mid August we stop watering, which forces the roots to go deeper."
Alcock's world view is distinctly bioregional. Bioregionalism seeks to define an area more by its ecology than by its political boundaries but also recognizes the flora and fauna that inhabit the area and the cultural and political aspects of human activity. Bioregionalism stresses practices that enhance the unique ecology of a region and encourage sustainability within its capacity. It's a world view that encourages the consumption of local food and the use of local materials.
Over the years, Alcock has observed that cultural pressures are as important as climatic ones. Cooking skills, cultural preferences, and personal taste affect what is profitable for farmers as much as rain and soil. As most farmers know, it's ultimately the customer that decides what's useful to grow. He comments that, "We have a lot of Northern Europeans in the valley who bring their food culture with them. They don't hesitate when they see these odd shaped roots like our Hamburg Parsley." He pays particular attention to the regional food cultures and continually consults with chefs, seeking new ideas. Everything is on the table, literally.
Feedback from the chefs is extremely valuable in helping him define which varieties he wants to trial. Jon will introduce a variety and trial it for several years. He's always interested in varieties that have a heritage aspect. "Sometimes it can be a little whacky," he says. "We don't give up on varieties that don't do well in the first year. We'll give them a couple of years to see how they are influenced by weather and water. We work a variety for three or four years of planting and selecting. We select primarily for flavor, but also for the colour, shape, and size."
Known for an impressive array of peppers, tomatoes, and carrots, Alcock also has a greenhouse full of unique and unusual crops that help to keep things interesting. Though he loves the challenge and the experience he argues that you still need customers to buy your product. It is undoubtedly easier to introduce new crops to your farm than to new customers but he notes that customers have become more interested in locally produced food. "We've been able to push up against the edges of what the region can produce. Some of our crops, like the Hamburg Parsley or some varieties of parsnips—twenty years ago those were a hard sell. Now they seem to be trendy," he says.
In the early days at the farmers markets there was a real push by farmers in the region to differentiate their product from that which was available at the local supermarkets. This led to a flourishing of a diversity of crops in the farmers' fields. Alcock points out that "they wanted to show off the niche stuff. They wanted to bring people in and say 'Check this out, we've got an exciting local food thing happening here'. That was pretty well received and helped to build the markets. Whenever I speak publically I say that life is too short to only eat orange carrots and red tomatoes. You've got to try this other stuff, there are other flavours, and don't submit to corporate, industrial food. There's an amazing array of vegetables that have different and interesting flavours. You can do fun things with them."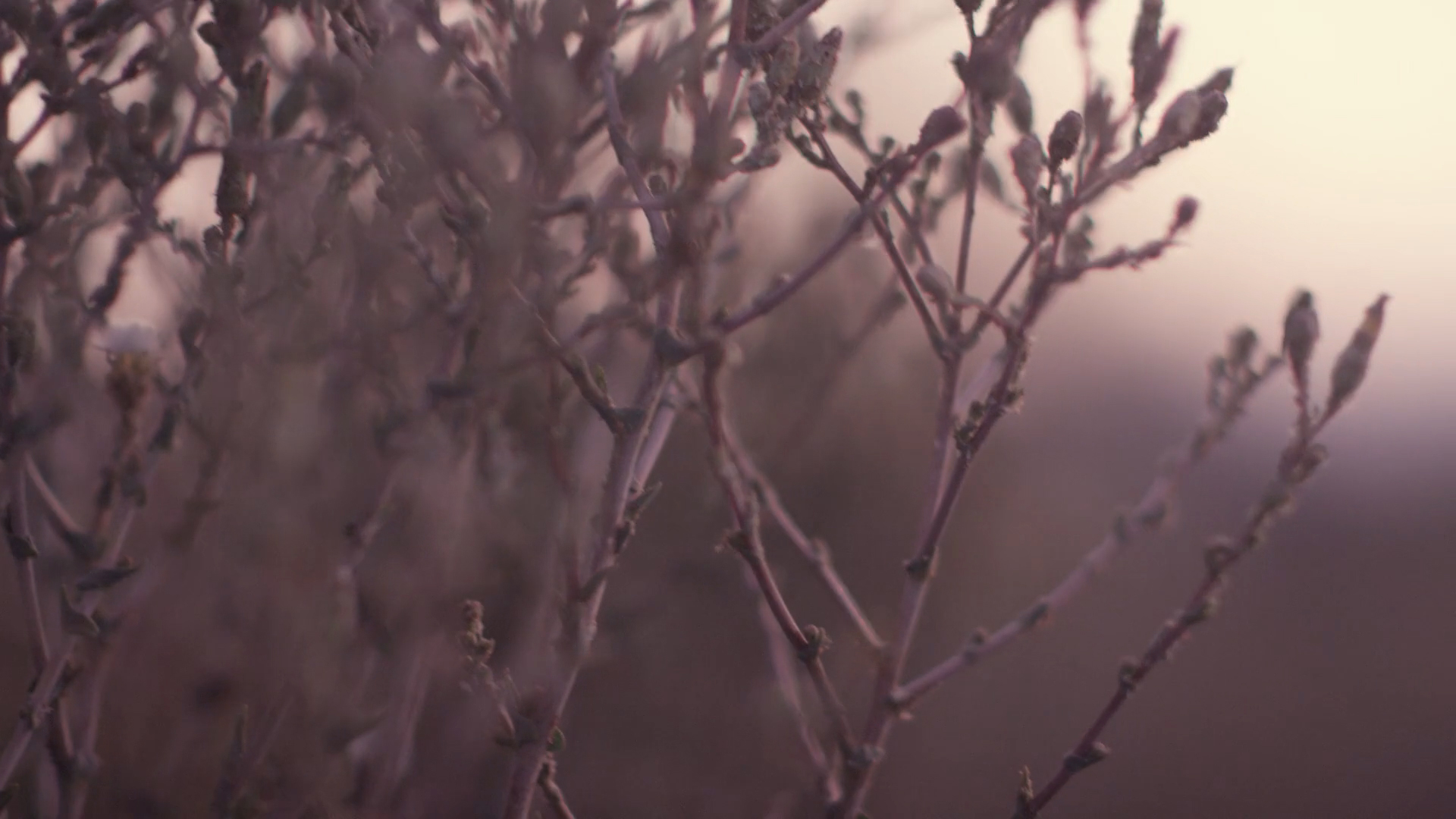 At Sunshine Farm, Alcock's goal is specifically to develop plants that are regionally adapted and will grow better in his bioregion. Key to this process is to first find varieties that grow well and that have the desired characteristics. Once he's field-tested a crop he begins the sometimes lengthy process of taking them to seed and then trialing and evaluating the seed to see how it behaves. It's inherently a long term process, sometimes over several generations of plants, but he finds it endlessly interesting and has a lot of fun with it. "In the 90s I thought I would go back to school and do graduate work. Before I had even started my program they were calling me in to do lectures. I realized how much depth there was in seed production and how much there was to learn. So I said to myself, 'Okay, that's the graduate work that I'm doing for the rest of my life.'"
Alcock's thoughts on variety selection are that we shouldn't be exclusive. Just because we don't see something growing in our region doesn't mean we shouldn't try it. This seems especially true in this era of global warming and climate change. "My advice is to make sure it's fun," he says. "Hard work and fun can go together. If you're having fun you can enjoy your hard work more. Seize the passion."
---
Michael Marrapese is the IT and Communications Manager at FarmFolk CityFolk. He lives and works at Fraser Common Farm Cooperative, one of BC's longest running cooperative farms, and is an avid photographer, singer and cook.
Feature Photo: Jon Alcock in his greenhouse, by Michael Marrapese