Meagan Curtis
As a physical embodiment of the next generation, seeds compel us to respect the concept of intergenerational justice also known as the seventh-generation principle followed by many First Nations in Canada. To achieve this, agriculture is practiced in a precautionary manner so that harm is prevented to our crops, the seeds they bare, and the soil they grow in whenever possible—especially when evidence regarding the effects of other potential practices is unclear or unavailable. A precautionary approach ensures that future generations are cared for and that intergenerational justice is upheld so that these generations can reach their full potential.
The principle of care and precautionary principle are embodied in the BC Ecological Seed Co-op's (BCESC) commitment to open pollinated varieties that are ecologically grown, GE-free, and held in the public domain, emphasizing our belief in the democratization of seed ('open source' seed). The essentially co-operative nature of the BCESC relates to the principle of care in multiple ways.
At the heart of the co-operative model are values of self-responsibility, democracy, equality, solidarity, openness, and social responsibility. These values contribute to the realization of the principle of care as well as offer an alternative approach to agricultural practices that are premised on the manipulation and exploitation of land and plants.
These values also inform how we envision the natural world and its inherent regenerative capabilities. Rather than modernizing seed with reductionist scientific technologies or practices, the principle of care appears to lead to an approach that is instead both humble and cautious so as not to potentially produce deleterious consequences to seed diversity and health for the next generation. Instead of capitalizing on potential gains through the reduction and commodification of natural diversity, this principle instead positions seed growers as guardians of nature who act with respect for the future while utilizing wisdom from the past.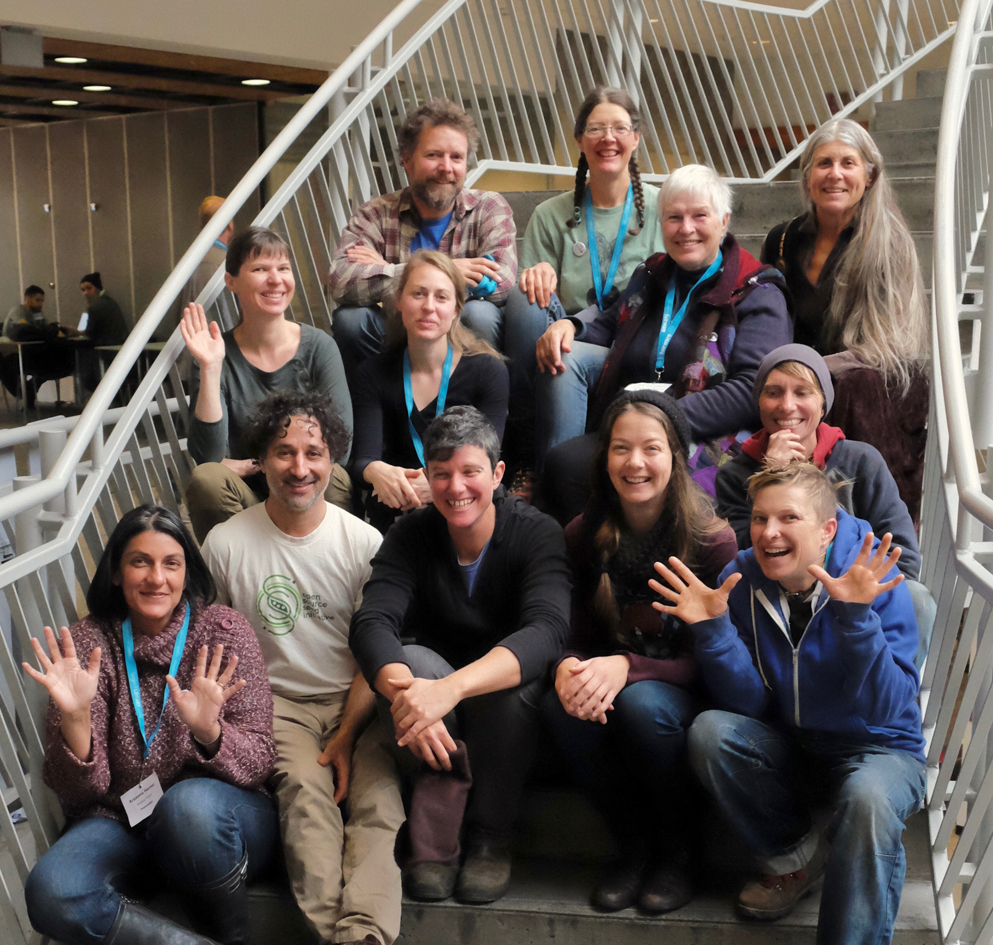 Although the principle of care may not be commonly applied in many contemporary decision-making processes, it is inherent in the historical art and science of seed saving. The BCESC works with this principle to address a challenge that BC farmers face yearly—the lack of reliable access to good quality seed for the varieties they desire. Most organic farmers in the province still rely on conventionally produced seed for at least part of their operation. BCESC hopes that their collective knowledge and work may give farmers another option and begin to address the deep philosophical questions in agriculture that society faces and that we live out every season on our farms.
For more information about the BC Eco Seed Co-op find them at www.bcecoseedcoop.com.
---
Meagan Curtis is working on developing farmland in British Columbia and is interested in the gaps between our practices and ethics and the possible ways we may make these gaps narrower. 
All photos: BC Eco-Seed Coop unless otherwise noted
References
www.cela.ca/collections/pollution/precautionary-principle