Hamsa Eliza Gooderham
A love affair with plants began 30 odd years ago out of Brenda Elder's basement and grew, literally, into the fine enterprise that it is now; a certified organic wholesaler of bedding plants to the Nelson and Slocan Valley area. We took over the business after a decade of working for Brenda when she was ready to retire and it became Bee Greens Organic Bedding Plants.We already had some infrastructure since we were market gardeners, but we moved her 70' greenhouse down the road to our farm, and built a new building to house the potting area, soil mixing area. So now there is a beautiful six sided 1000 square foot omni hive for it all with the 2 greenhouses like wings flying off of it! The second story houses the studio of artist friend Tanya Pixie Johnson. Truly a creative hub.
What makes this little operation fairly unique is that we start everything by seed ourselves. We buy a few cuttings from a neighbouring greenhouse to augment in the fancy flower department, but every vegetable, herb and flower is sown and transplanted by hand.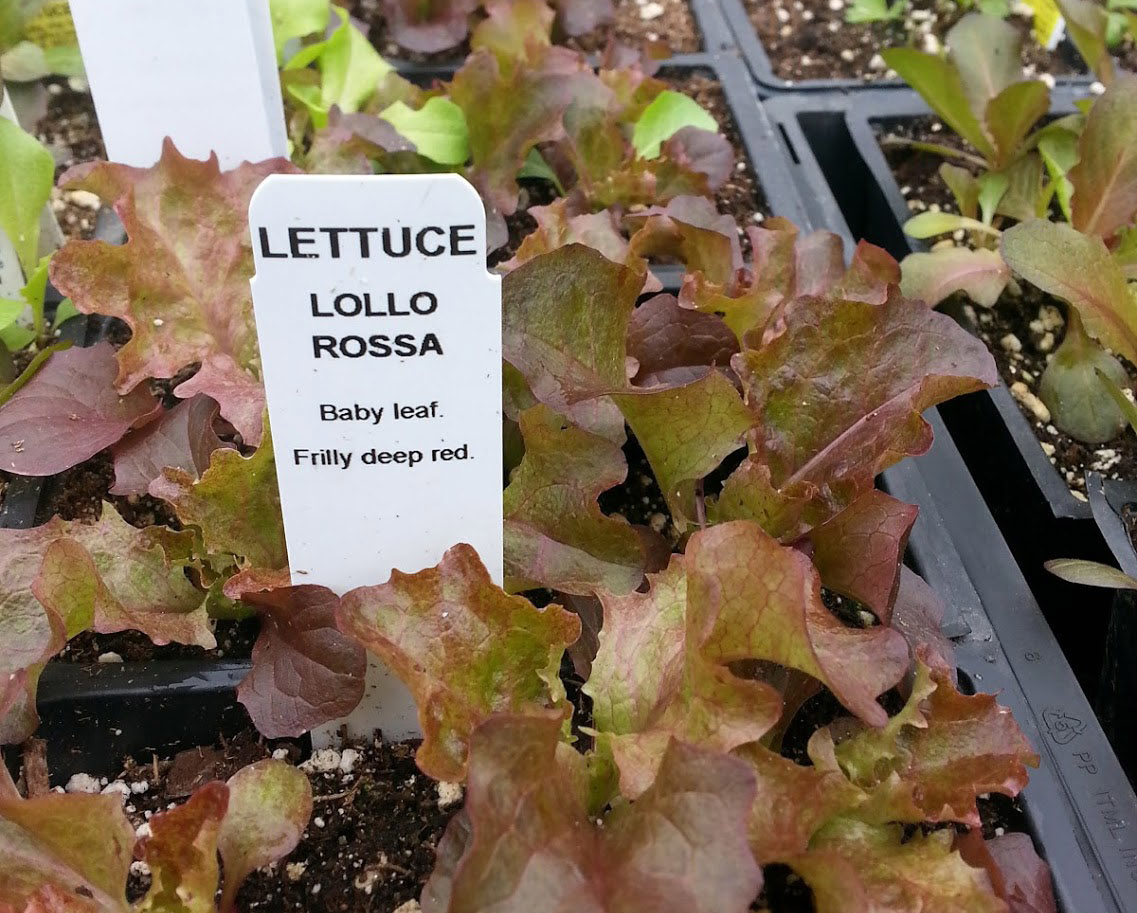 Beginning at the end of January the first seeds are sown; pansies, geraniums, artichokes, parsley, celery, with the first major sowing being the onions beginning of February. Soon follows consecutive sowings every few days of brassicas, lettuce, tomatoes, peppers, and a wide variety of flowers and herbs. By the end of February the propagation room is full and the second room begins to fill. By March 1, all the hardier veggies and flowers move into the 70' greenhouse, which is heated by a huge barrel stove.
As the snows are melting and the daylight grows, the wee plants thrive in the greenhouse, and the team here spells each other off for who gets to do the 2 a.m. stoke to keep everyone toasty. It's an old school system but it works great and we're crazy enough to do it. Through March we sow more and more of the above mentioned and soon come the cukes, winter squash, summer squash and melons.
By now, the heated greenhouse is full with approximately 5,000 tomatoes and peppers and tens of thousands of broccoli, kale, lettuce and so many other green babies! The flower department is our smallest, accounting for only about 25% of sales. These plants gradually move out of the first greenhouse to the sales area on the farm or are wholesaled to Nelson. We deliver the wholesale orders in 2000 Mitsubishi Delica with custom shelving just for plants. Our driver is quite a sight as he powers off in the right hand drive 4×4 moon bus busting with plants.
In Nelson we sell to the Kootenay Co-Op and Nelson Farmers Supply. Both of these outlets provide us with the bulk of our sales. They have been such supporters over the years, especially when we first took over from Brenda abd were still figuring out what we were doing!
Closer to home in the Slocan Valley, we wholesale to Evergreen Natural Foods and most recently Silverton Building Supplies is developing a little plant sales project. Our retail sales from the farm are a smaller percentage, but we really enjoy the interface with our community.
Visitors to the farm seeking plants find themselves in a greenhouse filled with a beautiful array of flowers and hanging baskets, lush tomatoes and peppers, cucumbers and squash. On a warm late April day the sweet basil and herbs are reminiscent of the promise of summer harvests and culinary delights. The vibrant green hues are a visual delight, emanating the health and vitality of the love and organic nutrients they have received during their formative eight weeks. This is a special place indeed. Folk love to gather here to exchange gardening tidbits, news of favourite varieties, and predictions about the coming Kootenay growing season.
We buy our seeds from several different suppliers. This year we tried to keep the buying within Canada, because of the value of the dollar, however, seed prices all across the board are increasing at such a rapid rate, as most farmers know, its still quite a struggle to budget in this area. In Canada we buy from William Dam in Ontario, West Coast here in BC, Richters, and in the US; Johnnys, High Mowing, Seed Savers, and Osbourne.
We do our best to purchase all organic, however some of the longtime favourites we cannot find organically grown. We save a lot of our own seeds, but need help in this department. We are working on setting up a local seed saving co-op. Heirloom and open-pollinated seed diversity is an important aspect of our business.
Our vision is to continue on this wave of prosperity and abundance and supply our customers with healthy vital plants for the home garden.
Learn more: beegreensplants.com
---
Hamsa Eliza Gooderham farms in the Slocan Valley with Pete Slevin and the team at Bee Greens. Eliza is especially passionate about flowers. Bee Greens sells mostly wholesale to the Kootenay Co-Op and Farmers Supply in Nelson, with two smaller contracts in the Slocan Valley, Silverton Building Supplies and Evergreen Natural Foods. The greenhouses are open to public sales on the farm from April to June.
Photo Credit: Bee Greens