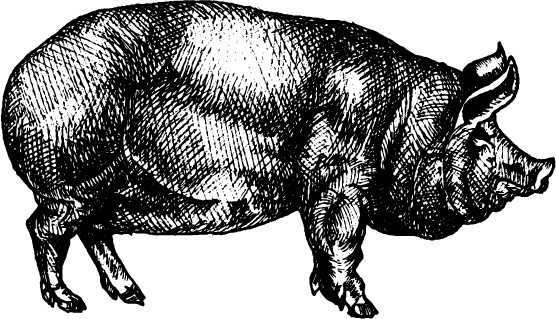 Tristan Banwell
How did I come to be involved in the 2020 Review of the Canadian Organic Standards from my organic outpost near little old Lillooet? Well, Anne Macey talked me into it, of course. By email. She's very charming and persuasive, even in text.
I am glad she did recruit me, because I now realize how important the process is. I have also become very familiar with the livestock standards, and I have heard the perspectives of producers from many regions of Canada and all scales of production. It was eye-opening and rewarding (and time-consuming!). I have a deep appreciation and respect for the people at the Organic Federation of Canada who made this process happen. A lot of hard work and organizing goes into this process, and a lot depends on us, the volunteers on the Working Groups.
It's my turn to talk you into getting involved, or at least convince you to read Rebecca Kneen's article all the way through so that you know what is going on.
Throughout 2018 and 2019, I volunteered on the Livestock Working Group, and sat on smaller groups called Task Forces for Poultry, Swine, and Ruminants. Many of the participants are producers, some large and some small. Others are inspectors, consultants, agronomists, veterinarians, or employees of various organizations, like the SPCA (or COABC!). I was surprised to find there are also industry group representatives participating on behalf of their constituents, such as the Chicken Farmers of Canada and Egg Farmers of Canada.
Each of the Livestock Task Force groups included 8 to 20 individuals, while the Livestock Working Group was comprised of 40 to 60 people. Meetings were two to three hours long by teleconference, with participation on Google Drive for document review and collaborative editing. The Working Group met monthly from September 2018 to April 2019, and again in the winter of 2019/20 to complete the process. Task Forces met an average of three times.
New Task Forces cropped up within the Livestock Working Group to deal with petitions related to Apiculture, Bison, and Rabbits. Members of our working group were also recruited to advise the Genetically Engineered (GE) Task Force, and invited to join the Social Fairness Task Force. Sometimes a petition for another Working Group would come across to Livestock for comment, or seeking the answer to a specific question. But primarily, we got down to work reviewing petitions for changes to the Standards with regard to swine, ruminants, and poultry.
Often, especially when a petition was unrealistic to implement or perceived to weaken the Standards, the groups could quickly reach consensus with a recommendation. I came to appreciate the flexibility of the Standards to apply in so many different contexts, while ensuring a basic set of principles is respected. It is easier to understand the complexity of the Standards when you realize that they are built and revised one particular circumstance at a time.
We also navigated many controversial conversations. What one participant may view as strengthening the Standards may be seen by another as a meaningless change leading to unnecessary expense. Dedicated volunteers gathered and shared research to support their positions and worked over wording repeatedly to solve disagreements. Consensus was sometimes difficult to reach, sometimes impossible. At times, a voting block would solidify and no proposal offered could progress. This was frustrating, but the system is designed to move discussions forward regardless: if a Task Force cannot make a recommendation, the topic goes back to the Livestock Working Group for further consideration. If that still does not help, it's back to the Technical Committee.
After suggested changes go out for public review over the summer, the comments come back to the Working Groups. We must address all comments. In the case of Poultry, so many comments came back that the conveners further divided the Poultry Task Force into a small and nimble committee that could make recommendations that then returned to the larger group. In the end, our recommended changes to the Canadian Organic Standard will go up to the Technical Committee, who can then accept, revise, or reject the changes. This group will consider not only the recommendation but also the context, and if a topic was highly controversial or many negative comments are received, they should take that into consideration.
I am interested to see how our hard work influences the Canadian Organic Standard, and I know that when the process comes around again, I will step up and put in the time to make my voice heard. I hope that you will too.
---
Tristan Banwell is a founding director of both the BC Small-Scale Meat Producers Association and the Lillooet Agriculture & Food Society, and represents NOOA on the COABC Board. In his spare time, he manages Spray Creek Ranch in Lillooet, operating a Class D abattoir and direct marketing organic beef, pork, chicken, turkey, and eggs. farmer@spraycreek.ca