Mary Alice Johnson
When I first ventured into growing fresh produce commercially on lower Vancouver Island in 1991, I was fortunate to connect with a number of folks who were also farming on small acreages in the area. Like myself, they had grown up in rural areas but had followed careers other than farming as young adults. We held in common a longing to be outdoors growing food, and that gave us the audacity to think we could make a living growing food here at this time.
Another common thought was that it didn't make sense to put poison on the food we were growing but rather to embrace organic practices to grow healthy, beautiful food for our communities. This same group of growers had recently formed the first organization in BC to set organic standards for its members to follow—Islands Organic Producers Association (IOPA).
I got to know these farmers and their farms when the Sooke Harbour House restaurant asked me to pick up their fresh produce for the restaurant. I saw this as an opportunity to travel around the area to different farms and see what other farmers were doing. I worried that these farmers would see me as a competitor but instead they welcomed me onto their farms and shared information about what varieties to plant, where to find seed, when to plant, harvesting techniques, and pest control. More than half of these famers were women, my peers and relatively new to farming. I had found a strong community right in front of me.
Tina Fraser, one of these farmers, welcomed three of us to form a team to market to restaurants. Before long, the Island Chefs' Collaborative formed, made up of chefs who wanted to buy from local farmers. These same farmers again came together to help start the Moss Street Market, our chapter of Canadian Organic Growers, and Linking Land and Future Farmers, a land linking program that ran from 1995-2016. Those early years were captured when a UVic Gender Studies student who was apprenticing on my farm produced a film about women organic farmers titled Outstanding in her Fields in 1995, a copy of which can still be found on YouTube.
While each of us ran our farms, we were also getting into seed saving. We started out by saving seeds on our own. We then came together to form Full Circle Seeds, and operated as a collective of seed producers for several years. I eventually purchased the company as a sole proprietorship and the other three women went on to establish their own seed companies.
Part of our struggle was the coordination of the growing and marketing of over 150 varieties of vegetables, herbs, and flowers in a time before email, Google Drive, and video conferencing. Fast forward 25 years and we now have a group of 20 BC seed growers who came together to form the BC Eco-Seed Co-op in 2014 to increase the quantity of BC grown seed for other farmers, offering hundreds of varieties of seeds available to purchase online.
No longer do budding seed growers have to set up their own seed companies with logos and branding, websites and distribution systems, seed cleaning equipment, germination trials, packaging, and storage. In addition to many local seed growing companies that started in the '80s and '90s, we are fortunate to have such a cooperative available in BC. Not only does it mean we have more locally grown seeds, but the quality of the seeds has improved through the collaboration of these seed growers.
I have dozens of stories and memories from these past three decades of farming in Sooke and some of my favourites are those with fellow farmers. The ways we collaborate, connect, and share ideas and frustrations make the challenges of this work more rewarding. I can't wait to see what is ahead for us with the new projects, collaborations, and coming together to learn, teach, market, and grow together.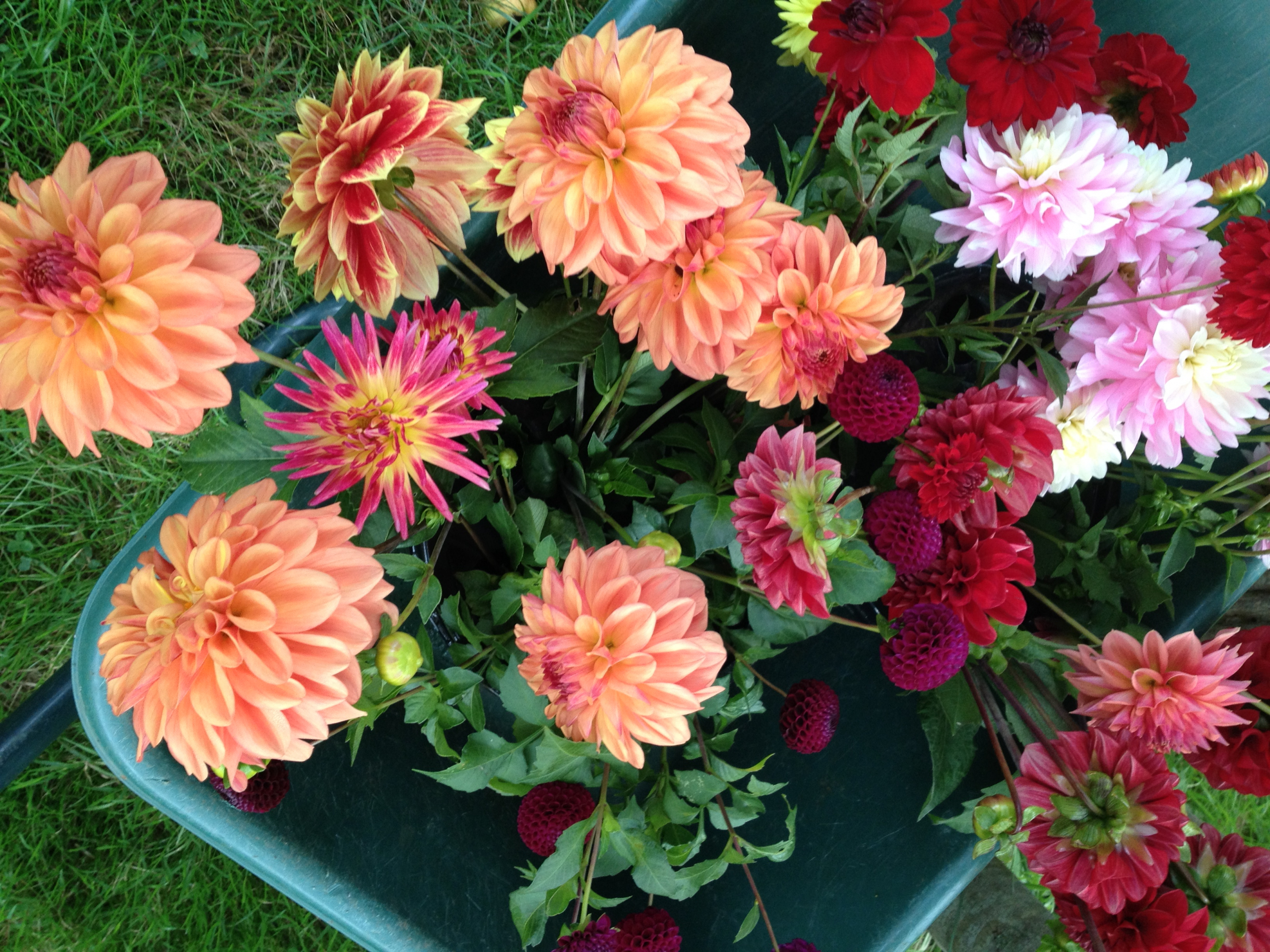 ---
Mary Alice Johnson is the owner of ALM Organic Farm and Full Circle Seeds. Mary bought a 100-year old farm back in Sooke in 1986 and began farming it in 1990. She helped create Moss Street Market, taught organic farming at Camosun College, and worked with farmers in the Phillipines, China, Laos, Thailand, Cambodia, and Barbados. Mary Alice set up the Vancouver Island Chapter of Canadian Organic Growers and was president of the national organization. Over 200 young people have worked on her farm as apprentices or volunteers over the years, many going on to grow food for themselves and their communities.
Featured image credit: Sam Nixon